Positive Covid-19 cases continue to rip through Barcelona's first-team squad and anyone coming into contact with them.
New signing, Ferran Torres, is already in isolation after his positive test which came in the immediate aftermath of his presentation at the Camp Nou.
It means that even if he were eligible for the next couple of games for the Catalan club, he will have to sit them out and stay in isolation until he receives a negative test.
Pedri was also given a positive diagnosis on Monday, meaning that Barca will be unable to field a full-strength XI again in their weekend fixture against Granada.
On Tuesday night, Sport announced that even president, Joan Laporta, has now succumbed to the effects of the virus.
MORE: Liverpool's Salah replacement
Given that he was in close proximity to Torres throughout the presentation, it's no real surprise, but it does mean that Laporta will need to work from home until well into next week now.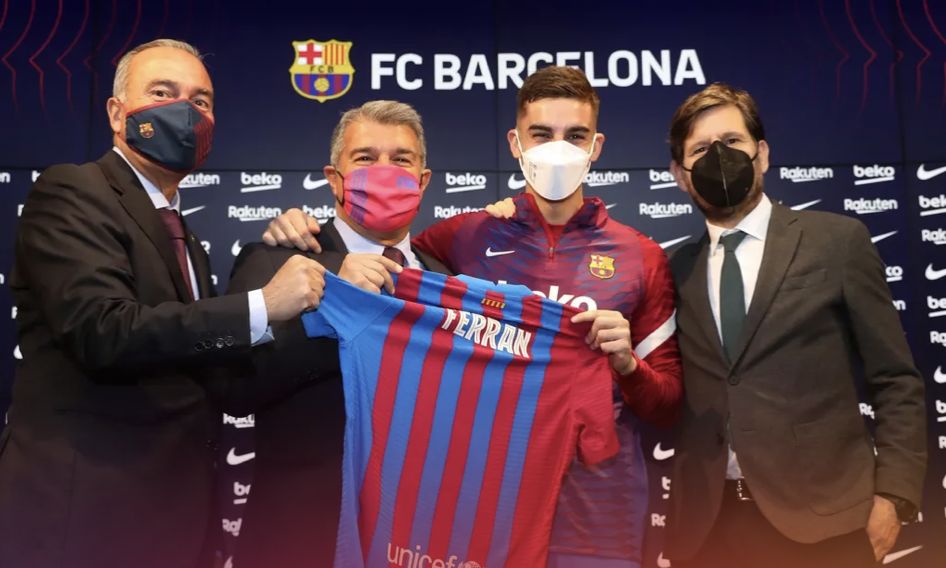 Laporta's diagnosis shouldn't impact too heavily on the first-team as any documents that need reviewing, signing or otherwise can be done electronically, and transfers can still be conducted.
Xavi may be hoping that there are no more positives in his squad, however, as he's rapidly getting to the bare bones in terms of the amount of players he has available.
Fortunately, Dani Alves and Jordi Alba have recently returned negative tests and can once again be considered for selection.