In his third Exclusive Column for caughtoffside, Jon Smith, one of football's first-ever agents and a man who was an integral figure in the forming of the Premier League, discusses all things football, including the complicated sale of Chelsea and how Liverpool fans booing the national anthem sums up society as a whole, plus much more…
————————————————
Supposedly, any money received for the club will be donated to the UNICEF charity.
Therefore, if UNICEF put out an official statement and confirms they're going to receive the money from the club's sale, then that will help a lot, but until that happens, we're all left to wonder how on earth an owner can be sanctioned and then sell such an asset without receiving any of the monies. It really is a complex situation.
Elsewhere, last weekend's FA Cup final at Wembley Stadium between Liverpool and Chelsea produced a major talking point.
I have to say – I was quite dismayed when the Liverpool fans booed our national anthem.
MORE: Ex-Red Devil names four most disappointing Manchester United players this season
I think it is rather nice when you support your country but seeing the fans boo the anthem did take me on a mental journey.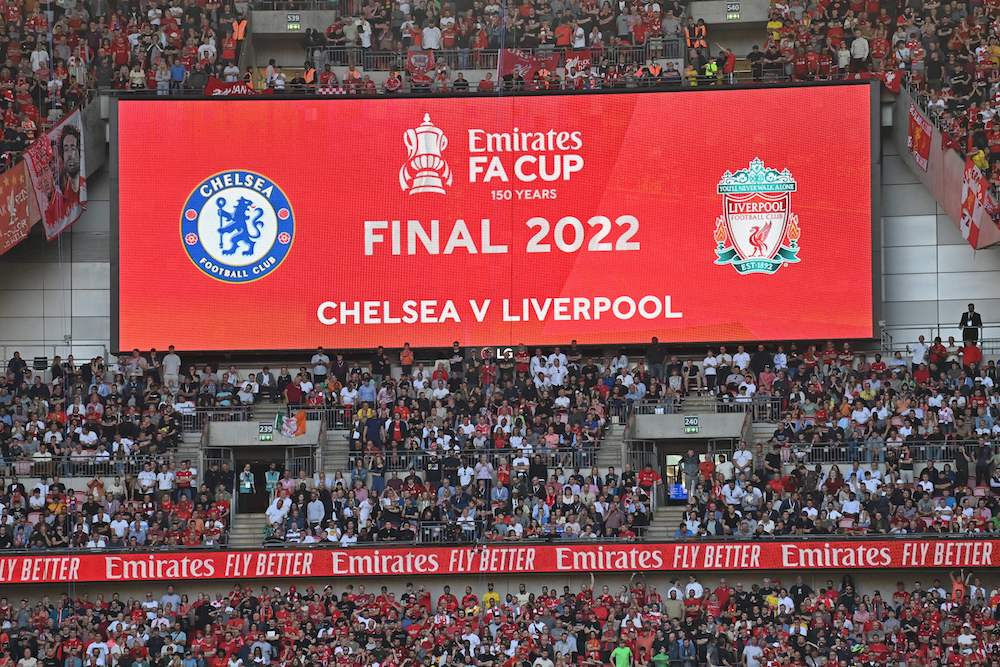 When I was growing up, you could shout things at footballers that you never could in the street because you'd be arrested. Don't get me wrong, I think it is very good that you can't nowadays, but for example, being Jewish I was never offended by the 'Y word' at Spurs. It was all about context. Often between friends, the phrase was used as a term of endearment. However, I appreciate that society is moving in a different direction and I am a product of another generation we're no longer in, so I am playing catchup speedily.
So taking that into consideration, how should football fans behave?
There is a line somewhere and that line is quite fluid. You can't racially abuse anybody – quite right too, but you can still be incredibly insulting and it is acceptable – or is it acceptable?
If we anaesthetise the emotions too much, will fans think 'it's not the same, I don't want to bother going anymore'?
When it comes to booing the national anthem, I do think when your own home fans boo your anthem it says a lot about the way our society is. That moment really highlighted just how fractured our society is as a whole.
Ultimately though, despite how hard life is for so many people at this point in time, football, as a sport, can feel really proud that it continues to offer so many people a rare positive.
On a more uplifting note though – something nice that has happened recently was Blackpool's Jake Daniels giving a groundbreaking interview and coming out as gay.
Daniels' decision is a hugely positive sign for sport and society as a whole – I think it is great and I don't think it will be too long until a top-flight footballer follows suit.