Spurs v West Ham was moved from December 30, to New Year's Eve and now to January 4
Tottenham announced the most recent change just 27 days before the game was due to kick-off
The club claimed that they would have had to limit Wembley's capacity to 43,000 on NYE
Many fans are not happy with the late change or having to play on a Thursday night
Tottenham Hotspur supporters took to Twitter to vent anger at the club after it was announced that their Premier League match against West Ham United had been moved… again.
The London derby was originally scheduled for Saturday, December 30, before being shifted to New Year's Eve for a live TV broadcast. But tottenhamhotspur.com revealed this morning that, "following extensive discussions between all parties" the match has been moved again.
It will now take place at 8pm on Thursday, January 4. It will still be shown live on Sky.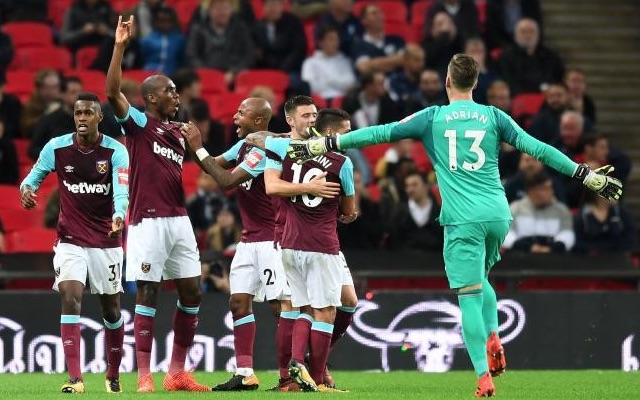 Spurs suggest that, due to limited public resources on New Year's Eve, they would have had to limit Wembley's capacity to 43,000, resulting in at least 47,000 empty seats.
Therefore, the club claim that the decision to move the match again was taken in the interest of fans.
Spurs fired out a series of five tweets, with the last one reading: "Once again, we should like to apologise to supporters for the delay in confirming details for this fixture and for any inconvenience this may have caused."
But many Tottenham fans were unimpressed.
Paul wrote: "Don't act like you give a sh*t what effects the fans".
Spursman asked: "What about season ticket and members holders who organised travel etc now have to pay for cancelations as well have u thought of them??"
The fixture had originally been provisionally scheduled for Sunday 31 December. However, despite significant work by all stakeholders, the Safety Advisory Group could only recommend a maximum crowd of 43,000. (1/5)

— Tottenham Hotspur (@SpursOfficial) December 4, 2017
Biff10 fumed: "This was actually provisionally scheduled for SATURDAY 30 DECEMBER which would have worked fine for all involved? Complete shambles and shows the utter contempt of @SkySports for the supporter."
Kati added: "Totally disgusted by this whole debacle…. since when has moving a Saturday game to the following Thursday been acceptable for TV? That is another game I can now not get to #angryseasonticketbolder….."