In no particular order and not wishing to upset any who failed to make our list, here are the ten football websites that we feel are unmissable. Worth noting that for the purposes of this list we opted for general football websites as opposed to club specific blogs, which we will cover in another article (if we get around to it)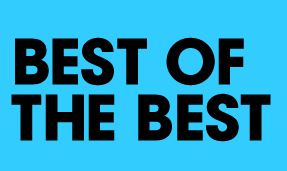 Concise, all encompassing and the arbiter of accuracy and balanced reporting

Yes he sold out to Yahoo, who wouldn't, but Brooks Peck hits the spot every damned day!

Very amusing comic take on the game that rarely fails to make your chuckle your tea right out of your nose with laughter (it can and does happen)

Bringing you the Fashion, WAGS, Thighs and so much more, a look at the beautiful game from a women's perspective

Always spot on and always worth a read

New design but same old irreverent take on the game, that is frankly addictive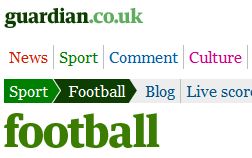 Expansive coverage that is well designed and thoroughly readable

Something of a new kid on the block but we are really liking it more and more every week!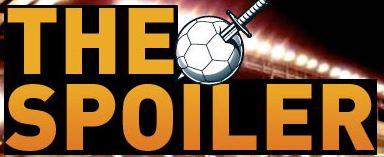 Lively, engaging and well written

Sumptuous and knowingly aware of it's own intelligence. A real gem.