Whoa!
SEE MORE:
Top 40 Hottest Female Tennis Players In The World.
Peachy! 22 Photos Of WAGs In Thongs.
Fifteen Red Hot Photos Of Ex Liverpool WAG Fanny Neguesha, Who Dumped Mario Balotelli Over Modelling Row.
Britain's Andy Murray and the Czech Republic's Tomas Berdych are currently engaged in an epic semi-final at the Australian Open.
Both men have plenty of support in the stands, not least from their WAGs.
Murray's fiancee Kim Sears is in attendance in Melbourne, as is Berdych's future wife Ester Satorova.
Both women are outstandingly beautiful, but who do you reckon is hotter?
Review the photographic evidence in this article…
Kim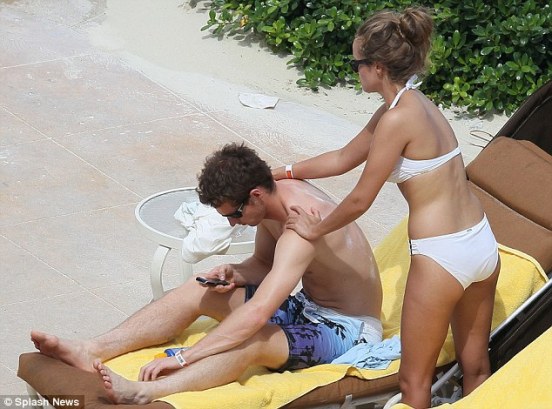 Ester