Manchester United legend Gary Neville has heaped praise on Jesse Lingard
The England winger has been one of the club's top performers recently
Neville believes his connection to the Red Devils is a big factor behind this
Manchester United legend Gary Neville has explained why he believes Jesse Lingard is proving such a key player for the Red Devils this season.
The 25-year-old has gone from being a reliable squad player to star performer in Jose Mourinho's starting line up, being involved in nine goals in his last nine games by scoring seven and assisting two.
A homegrown talent coming good in the first-team, Lingard is the latest of many United academy players to make the transition to senior football, and Neville has highlighted his connection with the club as a factor behind his form.
Comparing him to the arguably more talented Henrikh Mkhitaryan and Anthony Martial, who play in similar positions but who have been in and out of the side due to inconsistency, Neville said he prefers Lingard because he truly knows what it means to play for United.
'Jesse Lingard's improvement has shown he has everything you want from a Manchester United player,' Neville wrote on Sky Sports.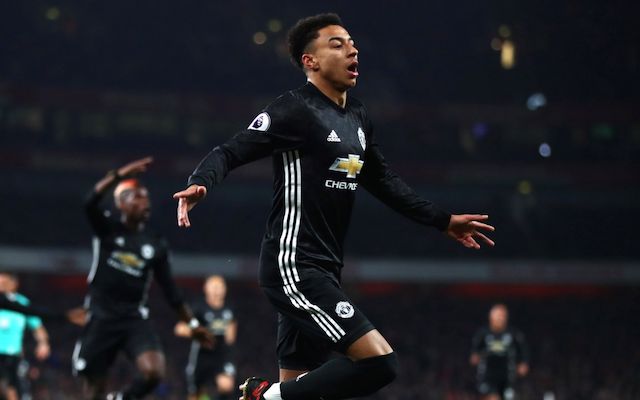 'Not in terms of skills necessarily but in terms of passion, commitment and loving the badge. Those are the most important characteristics for United players. Those players will always deliver more.
'United is a big place to play and you have to have the desire and resilience. I've heard people challenge him, saying he's not good enough, saying get Henrikh Mkhitaryan in, get Anthony Martial in. No, let's get Lingard in because he has all of the characteristics you want.
'People are viewing this period as a difficult period but he, Antonio Valencia and Ashley Young are shining like lights because they've got the underbelly and fight.
'What fans want is loyalty and care for the shirt and that is such an important characteristic. It shouldn't be underestimated what that has been to United since the '90s.'