Anfield forward would do well to steer clear of interest from Real Madrid and Liverpool's Premier League rivals.
Check in to Liverpool vs Sunderland
Luis Suarez has been scoring goals for fun this season and when he hasn't been busy doing so he's been providing assists with alarming regularity to boot.
Therefore it's no surprise that speculation is rife about a possible move away from Anfield with the likes of Real Madrid and Man City regularly linked with interest in the Uruguayan but the 27 year old would do well to ignore prospective suitors and stay right where he is.
Suarez is into his fourth season at Liverpool and it's fair to say that it hasn't all been a bed of roses for the former Ajax man and he can surely not ignore the manner in which the Premier League club have stuck by their man through thick and thin.
They have on many occasions defended Suarez when others would've opted to steer clear or indeed even consider offloading the marksman for fear that his tarnished reputation could have a negative effect on their own.
Not only did they stick by Suarez they have only recently handed the much vaunted goal machine a contract that, by some distance, makes him the club's highest earner. A deal that starts at around £160k a week but will be boosted to £200k a week next term and onwards.
Suarez deserves such a salary, the stats don't lie.
The unstoppable forward has produced the goods week in, week out and his record speaks for itself.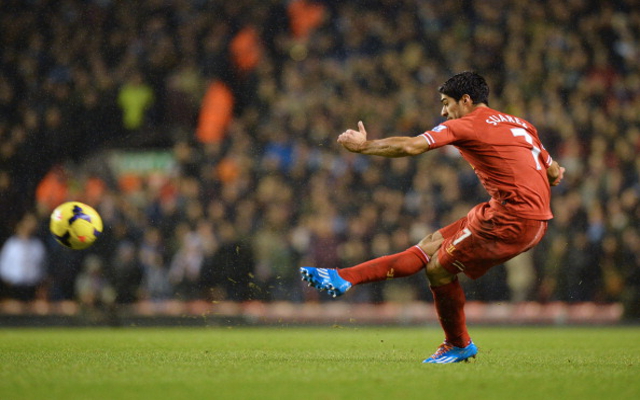 The Liverpool man has scored an incredible 28 goals in 25 top tier appearances and is well on course to break the Premier League record of 34 goals in a season (set by both Alan Shearer and Andy Cole).
Now on top of this magnificent return Suarez is also the Premier League's leading assist maker.
It's also worth remembering that Suarez was suspended from the opening five matches of the season.
Talk of a Liverpool exit makes little sense at this juncture. Suarez has very little reason to consider offers from the Bernabeu or the Etihad Stadium.
Under Brendan Rodgers Liverpool are clearly a side 'on the up' and Suarez's partnership with Daniel Sturridge continues to reap the benefits for all concerned.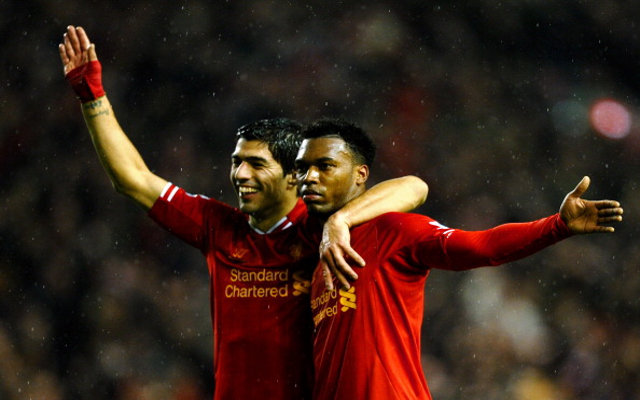 Liverpool look odds on to secure a Champions League berth, the one possible stumbling block to Suarez's continued presence at the club, and are already mounting a genuine Premier League title challenge.
Suarez will hope, as would all fans of the club, that Liverpool invest heavily in the transfer market this summer. Not because they need to make wholesale changes, though in some areas of their squad that is the case, but because currently the strength in depth, or lack thereof, would cause Rodgers' major problems when looking to mount challenges on multiple fronts.
The fact is that whilst Liverpool are not a 'one man club', far from it, there is no getting away from the fact that the club arguably possess currently the best footballer on the planet and they must do everything in their power to continue to hold on to him for as long as possible.