Stamford Bridge side set sights on Old Trafford star.
Check in to Chelsea vs Tottenham Hotspur
Chelsea are reportedly considering an audacious move to sign Man United striker Wayne Rooney with Blues owner Roman Abramovich looking to make the most of any uncertainty lingering at Old Trafford following the announcement of Sir Alex Ferguson's impending retirement.
There has been growing speculation about Wayne Rooney's future at Man United, pre-dating news of Ferguson's departure, and the 27 year old has certainly played a less pivotal role in the club's Premier League title success this term as he has in previous campaigns.
Rooney has started 22 out of 36 Premier League fixtures this term and has, perhaps more tellingly, not started crucial fixtures in recent months, including last weekend's home match with Chelsea as well as Man United's Champions League second leg encounter with Real Madrid.
Indeed Chelsea may feel that the potential appointment of David Moyes as Ferguson's successor could lead Rooney to seek a Man United exit. The Everton boss was very vocal in his disapproval of his former striker's move to force his way to a Goodison Park exit in the summer of 2004.
This led to comments in Wayne Rooney's autobiography that resulted in suing the England international, before both parties settled out of court.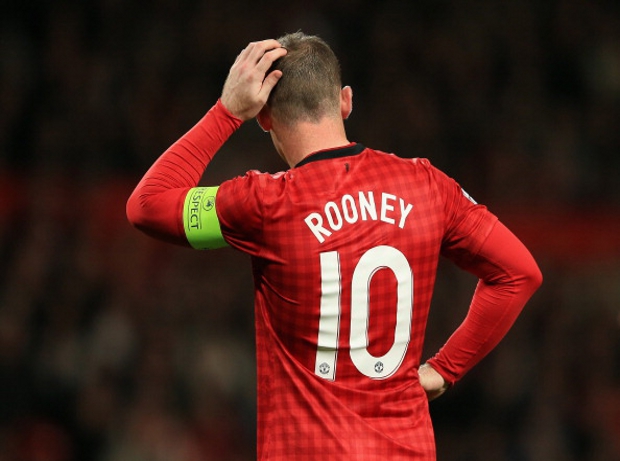 Chelsea are in the market for a striking addition and have been linked with numerous big name targets, the most prominent of which have been Atletico Madrid's Radamel Falcao and Bayer Leverkusen youngster Andre Schurrle, however Abramovich looks ready to change course and attempt to pull off a real summer transfer coup which would show quite a large statement of intent on behalf of a club that will be keen to move on after a less than glorious 2012/13 campaign.
Whilst a move away from Man United would be something of a shock Wayne Rooney has publicly stated his intention to leave in the past, being persuaded to stay by Sir Alex Ferguson back in August 2010. Without the Scottish veteran at the helm to doggedly prevent his exit perhaps a move away from Old Trafford is a possibility.
A move from Man United to Premier League rivals to Chelsea would be a contentious one but again Rooney has previously not had an issue with alienating or angering a fan-base, after all the former Toffees favourite has had to run the gauntlet of abuse on every occasion he returns to face his former Merseyside employers.
Rooney has already seen his striking spot diminished by the arrival of Robin Van Persie and whoever takes over from Ferguson is likely to want to bring in his own additions this summer which could lead the Man United man to consider his options.
Abramovich will be able to match Rooney's current £250k a week salary demands and a move to London may well interest the forward as may the fresh challenge after nine seasons at Man United.
Russian billionaire Abramovich knows he would have to make a mammoth offer to convince Man United to sell but is more than capable of meeting any price-tag and is ready to make his interest known and is set to do so once a permanent successor to interim boss Rafa Benitez is announced.
Rooney's current contract has just over two years to run and as such his value will start to dramatically depreciate if a new offer is not sealed in the coming months.
Wayne Rooney has amassed 197 goals in 400 appearances for Man United since his £25.6m move to the club nine years ago.