Return to glory days still far for United.
Manchester United have won four games in a row and are sparking inevitable talk of a 'revival' under Louis van Gaal at Old Trafford this season, but it may be a bit soon to be getting excited.
SEE ALSO:
Premier League Team Of The Week
10 More Galactico Signings Louis Van Gaal Wants At Manchester United
Richest Football Clubs In The World 2014
Standards are high at a club like United, and so they should be, so even in this period of transition you have to judge a club more by its failures – defeats, goals conceded, rather than by things like goals and winning games, which are, unfortunately at this level, seen as a given.
Yes the Red Devils have strung a run of results together in a manner which will no doubt improve confidence in a way that David Moyes never managed to do last season. Even if four wins on the bounce would not exactly have been seen as mind-blowing during Sir Alex Ferguson's reign, it is something for the players to benefit from as they get used to life under another new manager.
Still, United only occupy fourth spot after this run of results, which includes narrow home wins over the likes of Crystal Palace and Stoke, both by one-goal margins, while even Moyes managed to beat Arsenal – serial chokers in the Premier League's big games for years now.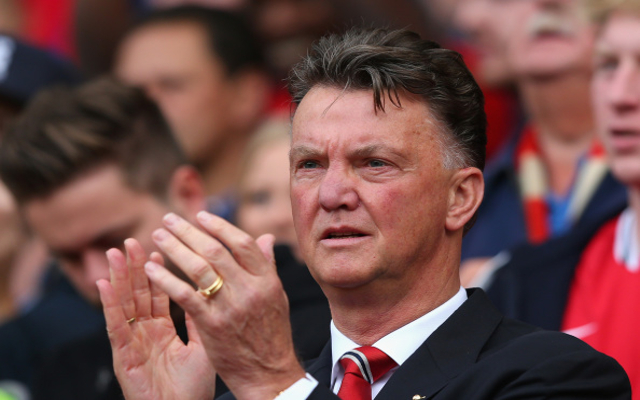 While van Gaal deserves plaudits for getting players like Ashley Young and Marouane Fellaini back to their best, whilst also overseeing the development of some impressive young players in Tyler Blackett and Paddy McNair, the Dutchman still has problems in his squad that aren't going to go away overnight.
Robin van Persie is clearly in decline and won't be an easy player to replace. At his best, the former Arsenal man was an absolutely deadly finisher capable of providing that moment of magic to win a game out of nothing. In a double blow upfront, on-loan Radamel Falcao does not look like being the player needed to replace van Persie after a woeful start to life in England. The £6m van Gaal decided to pay for the Colombian just to have him on loan for the season will now look increasingly embarrassing and an ill-thought-out move in the transfer market.
Defence is also an area of concern even if results have improved. Since conceding five away to Leicester City the club have only kept two clean sheets, which is what will continue to set them apart from the likes of Chelsea and Manchester City if it does not improve.
Fourth spot is not safe as Arsenal and Liverpool also show signs of improving, and it would be harsh to rule out a sustainted top four challenge from Southampton even if it looks like they are hitting something of a slump as a run of hard games approaches.
Talk of the title is well prematute for sure, and if a revival means simply making the top four, then it shows how quickly some expectations have fallen at Old Trafford in just a year and a half.