Follow @robsummerscales on Twitter.
The latest transfer talk in The Express claims that Manchester City manager Pep Guardiola has convinced the club's money men to sanction a world-record bid for Tottenham Hotspur star Dele Alli.
England international Alli is only halfway through his second season at White Hart Lane, but has already become a Spurs regular.
The 20-year-old is a key part of Mauricio Pochettino's plans, starting in attacking midfielder in either a 3-4-2-1 or a 4-2-3-1 formation.
However, just a couple of years ago, Alli was tearing it up in League One from the middle of a 4-4-2, scoring 16 goals in the 2014-15 campaign.
And the combative 6′ 2″ livewire may have to revert to his old ways if City are successful in their pursuit of his signature.
City have rarely used a traditional 4-4-2 this season – although they have occasionally and may be tempted to do so again if Pep wants to pair Gabriel Jesus with Sergio Aguero.
However, they are crying out for a proper all-action footballer to play the traditional role of a central midfielder.
Guardiola has tinkered with his tactics during his first City campaign, trying out 4-2-3-1, 4-3-2-1, 3-5-1-1 and many others.
A deeper Alli fits into all of those systems.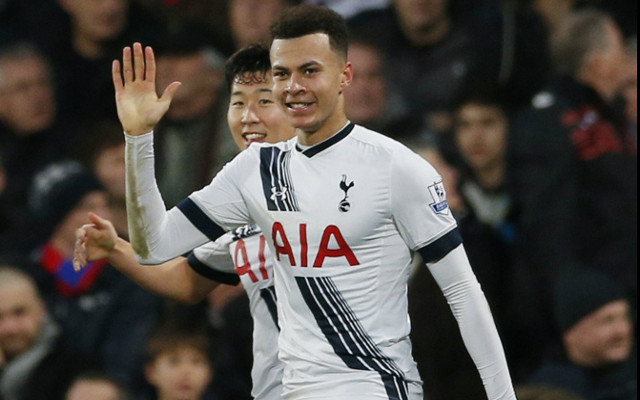 City are incredibly well endowed when it comes to attacking midfielders, boasting the likes of Raheem Sterling, Kevin De Bruyne, David Silva and Leroy Sane among their ranks.
What they lack are midfielders who provide solid cover as well as possessing the confidence and ability to quickly transition from defence to attack.
Holders Fernando and Fernandinho are sadly not as exciting as their names suggest. The Brazilian duo are rather one-dimensional midfielders, which is unlikely to sit well with Guardiola's footballing philosophy.
Guardiola hinted as much when he heaped praise on Bournemouth's Jack Wilshere ahead of tonight's game at Dean Court. "He has a special quality with the ball, dribbling as a holding midfielder to attack central defenders – it's not easy to do that," Pep told The Telegraph.
What Pep perhaps really wanted to say was: 'None of my holding midfielders can do that!'
Alli could be reinvented at City. He has often cited Steven Gerrard as his idol, telling BBC Sport in 2014: "Gerrard was a big influence on why I supported Liverpool."
Comparisons between Alli and Gerrard have also been made in abundance, with Sky Sports quoting Jamie Redknapp as saying: "He's got a good footballing arrogance that I've only seen a few times in my life.
"Steven Gerrard had it when he was 17 – he walked onto the pitch with the first team and you knew you were in the presence of greatness. It's the same with Alli. He's only 20 but he looks at all the other players and thinks 'I'm better than you'."
At his peak, Gerrard was the best box-to-box midfielder in the world. If Alli really wants to live up to Redknapp's billing and become the 'Next Steven Gerrard', a move to City could be ideal.