Neymar was quizzed about his move by a cheeky England mascot before last night's game
The Brazil international had to think on his feet but gave a good response
Neymar says he left Barcelona for PSG to make the French League the best
Neymar reportedly told a cheeky young England mascot why he really made his transfer from Barcelona to Paris Saint-Germain this summer.
The Brazil international's move was one of the most talked about of the whole transfer window, with BBC Sport reporting he moved for a world-record fee of £200million.
There's been much talk about whether Neymar just moved for the money, the fame, or to get away from Lionel Messi's shadow at Barca, so you can't blame this kid for taking his chance when speaking to the man himself before last night's game between Brazil and England.
And fair play to Neymar as well, who had to think on his feet and who came up with a decent response to a potentially awkward question.
When asked why he made the move, the 25-year-old simply responded: 'To make the French league the best.'
Well played, Neymar.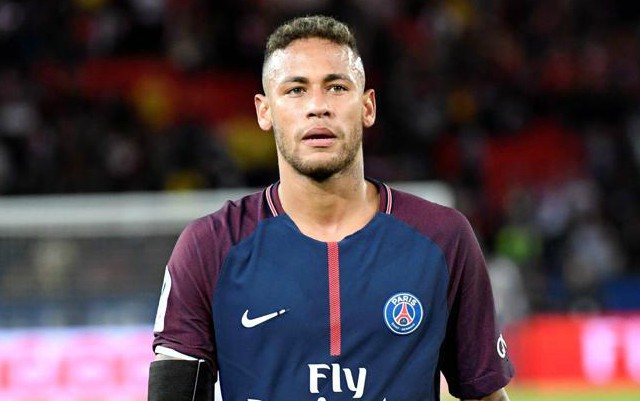 Still, it's not gone all his own way in France so far, with Neymar involved in a high-profile spat with team-mate Edinson Cavani on the pitch over who should take set-pieces.
According to Don Balon, Neymar is also already planning an escape route back to Spain in two years' time as he hopes to move to Real Madrid if he cannot win the Ballon d'Or as a PSG player.
Still, that's a lot to fit in with a brief chat with some kids.