You do start to wonder if Real Madrid players are given any sort of media training, or if they just get told they can happily criticise each other to the press. Eden Hazard enjoyed a winning start to his Real Madrid career yesterday but it looks like one of his team mates found a reason to be unhappy.
Thibaut Courtois and Eden Hazard played together at Chelsea and for Belgium, but it looks like the keeper was frustrated with his performance. The Metro reported on some of his comments he made to Movistar.
Courtois said: "He almost scored a goal with what he did [in attack] He has a lot of pace with the ball, it's what he does. But I got a little p***** off with him because he lost the ball twice."
Real Madrid looked to be cruising at half time with a 3-0 lead over Levante but ended up clinging on to a 3-2 victory. Hazard is the type of player who will always look to create something but he does take risks and clearly that didn't go down well with his teammates. Of course they wouldn't complain if he created a goal to seal the game, but they managed to win so no harm was done.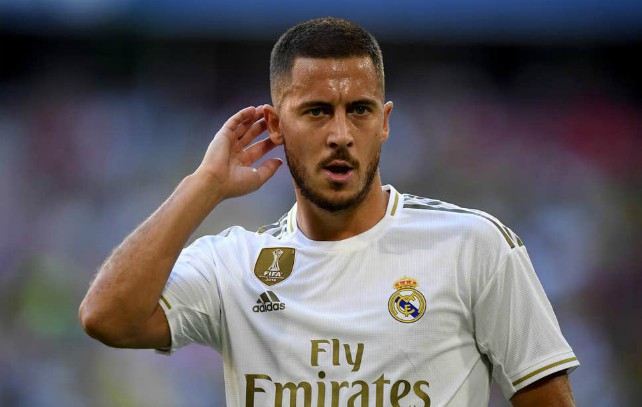 The Metro report suggests that the deal to bring Hazard to Madrid could end up costing as much as £130m so there's a lot of pressure on the Belgian star to be a huge part of the team and excel.
They face a much tougher task away to PSG in the Champions League next week so it will be very interesting to see how they get on. They've looked very vulnerable defensively so far and a returning Neymar will be desperate to make his mark against them.