Victorious Gunners won't learn lessons of earlier in the season.
Arsenal stars Santi Cazorla and Aaron Ramsey have tempted fate once again by taking another pitch side selfie after narrowly overcoming Wigan Athletic during Saturday's FA Cup semi final.
Read More Arsenal FC News
You'd have thought they would have learned their lesson, as the last time they took a pitch side selfie after beating Spurs at White Heart Lane they failed to win any of their subsequent matches before beating the Latics.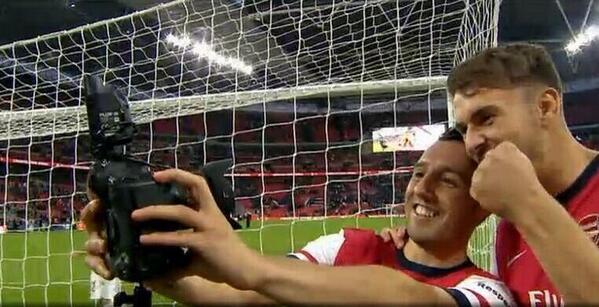 Watch the top 10 best Arsenal goals of all time.
Check out the 10 worst Arsenal flops of the Premier League era.