Plenty of talking points after the latest round of Premier League fixtures.
Tottenham thrashed Liverpool, Arsenal morphed from Accrington Stanley into the Harlem Globetrotters in the space of a week and Jose Mourinho lost the plot after Manchester United's first defeat of the season.
All in all, plenty to chew over on Monday morning after another classic round of Premier League action this weekend.
READ MORE
Good thing Mourinho insisted on buy-back clause: Manchester United fans urge club to re-sign former flop after stunning hat-trick
Barcelona chief in London as Coutinho transfer talks set to resume this week, club believe they can get Liverpool star for reduced fee
Arsenal legend makes worrying claim amid Ozil to Manchester United transfer rumours
While some prefer careful, considered and measured analysis to the goings on of the football world, we're determined to do quite the opposite here.
Still overly excited about the latest Premier League madness, here's our five knee-jerk reactions to kick-start your week…
Jurgen Klopp has to go
His teams can't defend and they now don't even look convincing in the big games – the one saving grace for Klopp's Liverpool up until now.
Comprehensively battered by Tottenham on Sunday, serious questions must now be asked of the Reds boss, whose record after 78 Premier League matches is worse than his predecessor Brendan Rodgers:
Brendan Rodgers:

? Games: 78
? Points: 148

Jürgen Klopp:

? Games: 78
? Points: 137

— Francis Yanch (@phada05) October 23, 2017
As Jamie Carragher pointed out yesterday, four of the five of Liverpool's back line against Spurs yesterday were Rodgers signings – how on earth has Klopp had four transfer windows and still not put this right? And how is Virgil van Dijk considered the *only* defender on the whole planet worthy of displacing Dejan Lovren?
He's popular because he wears his heart on his sleeve, but enough is enough. Liverpool must be looking on at Tottenham and Mauricio Pochettino with huge envy right now. They can do a lot better, and it surely won't be too long now before they decide that's the course of action they'll take.
Tottenham will finish above Arsenal again
As bad as Liverpool were, one has to admire the sheer ruthlessness of this Tottenham team – who have banished all the old stereotypes that haunted them pre-Pochettino.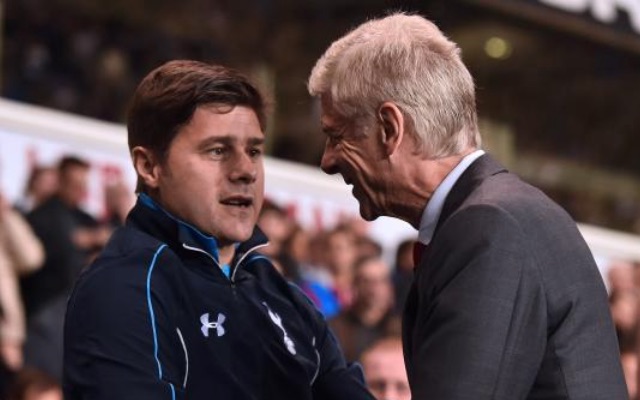 Looking at the way they're playing at the moment, and the way Harry Kane is scoring for fun, it feels impossible to imagine that Arsenal will catch up with them this season.
Just four points separate the two sides, but contrasting the styles of the two north London giants, it feels like so much more. Spurs have scored more goals, conceded fewer, and have quality in every position and the depth to cope with injuries.
You heard it here first – having gone 22 years without finishing above Arsenal until last season, Tottenham will do it again this year. The last time they were top dog in north London for two seasons in a row? 1981/82 and 1982/83.
But Mesut Ozil is glorious
Flawed as Arsenal may be, there's nothing quite like watching Mesut Ozil when he's at full flow, as he was for the first time this season against Everton yesterday.
The Germany international absolutely ran the show from start to finish, and created more chances from open play than anyone else in the Premier League this season.
43 – Mesut Özil also has more assists than any other player in the @PremierLeague since his debut in September 2013. Vision. #EVEARS https://t.co/ncVxbBQWVW

— OptaJoe (@OptaJoe) October 22, 2017
He even scored a header and worked hard off the ball – and it is his ability to take us all by surprise like this that makes him one of the most special talents in the country right now.
Ignore the haters, Mesut. All the finest artists are erratic and temperamental, and you're right up there with the best of them.
Let's just savour his talents while we still can…
And so is Wayne Rooney
Haters say he's past his peak, and they may have a point, but he'll never be too past his peak to score a stunner against Arsenal.
What a goal this is, coming as close as humanly possible to replicating that infamous 2002 strike against the Gunners that launched his career.
Rooney has come full circle now, but that doesn't mean he's finished yet.
Jose Mourinho needs to chill out
The fifth overreaction of the weekend comes not from us but from Jose Mourinho, who rather worryingly showed his incredibly petty side after losing to Huddersfield Town.
First, the Portuguese attempted to blame the 'tremendous' wind for the result, and then laid into Ander Herrera for admitting Huddersfield wanted it more on the day.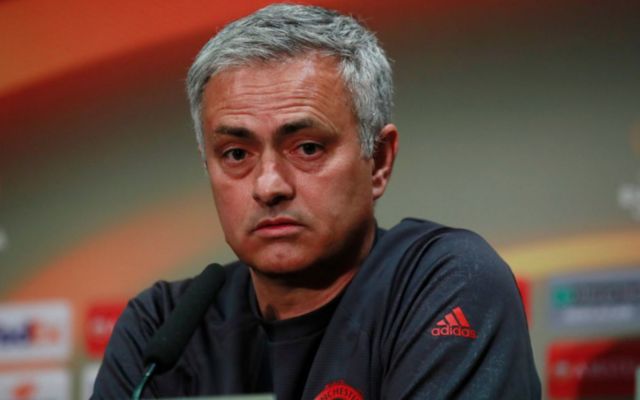 There's always going to be pressure and high standards at a club like United, but they'd do well to remember this was just the team's first defeat of the season.
Five points behind a Manchester City team as good as this one might seem like a lot, but the season is long and City showed last year that things can change very quickly. This title race is not over by a long way.
However, things could quickly turn sour for United if Mourinho goes down the route of complaining and criticising his players in the manner that he did towards the end of that infamous second spell with Chelsea.