Arsenal's Granit Xhaka does not believe fan criticism is helping the players
Xhaka has often been singled out for abuse after an unconvincing start at the club
The Swiss midfielder spoke ahead of Arsenal's clash with Tottenham today
Arsenal midfielder Granit Xhaka has aimed a subtle swipe back at the club's fans after plenty of criticism towards himself and the rest of the team.
The Switzerland international has often been singled out after failing to live up to expectations at the Emirates Stadium since his big move from Borussia Monchengladbach last summer.
Xhaka's arrival also happened to coincide with one of Arsenal's worst seasons in living memory, with the club finishing outside of the top four for the first time in Arsene Wenger's long reign and missing out on Champions League football in the process.
While Xhaka can't be blamed for all of that, the 25-year-old has certainly had moments where he could have done better or put in more effort, but he's not entirely happy with how fans have been behaving over this difficult period.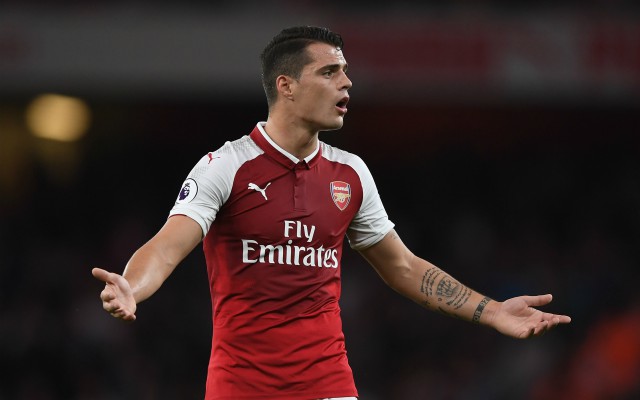 MORE: Arsenal news
Many supporters turned up at games with 'Wenger Out' banners towards the end of last season and Xhaka feels this negative atmosphere has not helped the players rediscover their best form.
'We deserved to be criticised after we failed to qualify for the Champions League last season,' Xhaka told the Guardian.
'Normally – and certainly for me – the critics make you stronger but I believe that, for some Arsenal players, these critics are not good. They are not helping them.'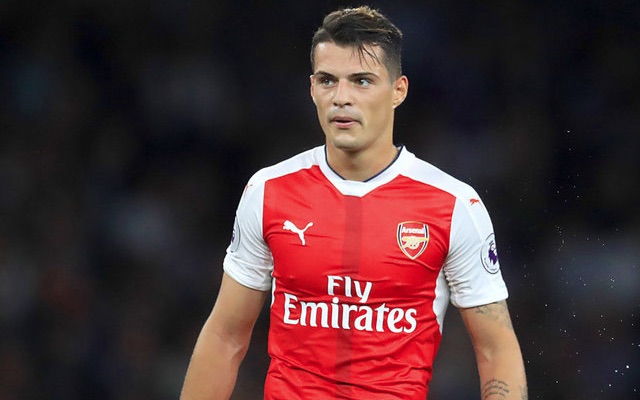 Xhaka invites Troy Deeney to the Arsenal changing room to see his cojones
Xhaka argued, however, that this group of players do have character, and also hit back at claims by Watford's Troy Deeney who said the Gunners lack 'cojones' after their recent Premier League victory.
'I don't know Troy Deeney personally but this has to do with respect,' Xhaka added. 'If he believes we don't have cojones, he can come to our locker room and see for himself.'