Chelsea take on Barcelona in the Champions League tomorrow
Lionel Messi and Eden Hazard are among those in our combined XI
Barca unsurprisingly come out on top
Chelsea host Barcelona in the Champions League tomorrow night in what looks one of the most intriguing ties of the last 16.
Two of the best teams in Europe will come head to head in a game that will be seen by many as having the potential to give an idea about who could go on to lift the trophy at the end of the campaign.
It would certainly be a huge ego boost to Chelsea in their bid for European glory if they could topple such a world class squad of players, with our combined XI below showing just how big a job it might well prove to be.
Barca dominate our line up, but how will it play out on the pitch at Stamford Bridge tomorrow evening?
See our team below and let us know what you think…
GK: Thibaut Courtois
It's a close call, but Chelsea's Thibaut Courtois is surely the stand-out goalkeeper against Marc-Andre ter Stegen after his world class form in the Premier League down the years.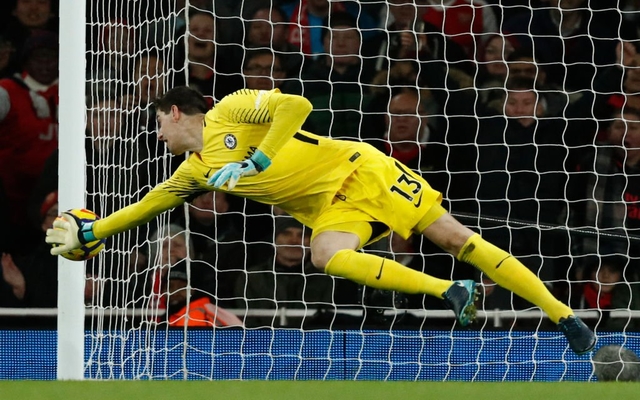 CB: Gerard Pique
One of the very best centre-backs in the world, Gerard Pique is easily in ahead of Chelsea's defenders this season with the likes of David Luiz and Gary Cahill struggling.
CB: Samuel Umtiti
It's another Barcelona centre-back as Samuel Umtiti gets the nod alongside Pique following a series of commanding displays for the Catalan giants.
RB: Sergi Roberto
Initially a midfielder, Barcelona's Sergi Roberto has flourished at right-back and has largely made the role his own in recent times.
LB: Marcos Alonso
One of the few Chelsea players to look as good this season as he did last, Marcos Alonso gets the nod for us at left-back, even if it's a close call between him and fellow Spaniard Jordi Alba.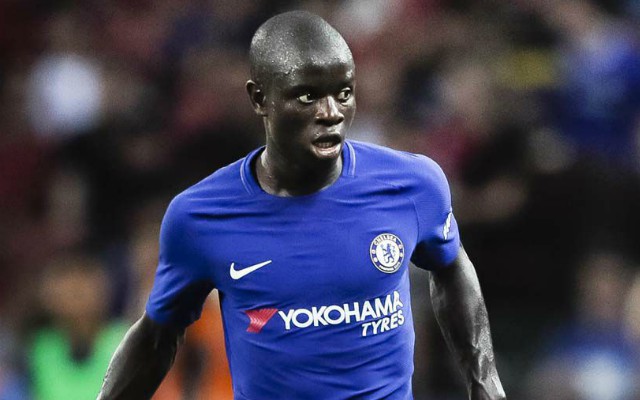 CM: N'Golo Kante
A colossal midfield force, there can be no question Chelsea's N'Golo Kante gets into this line up and would be in most XI's in world football these days.
CM: Sergio Busquets
Alongside Kante is the world class Sergio Busquets, who continues to shine as one of Barcelona's most important players.
RF: Lionel Messi
What more can you say about Lionel Messi? The Argentine clearly gets in to this combined XI in what looks a frighteningly good front four.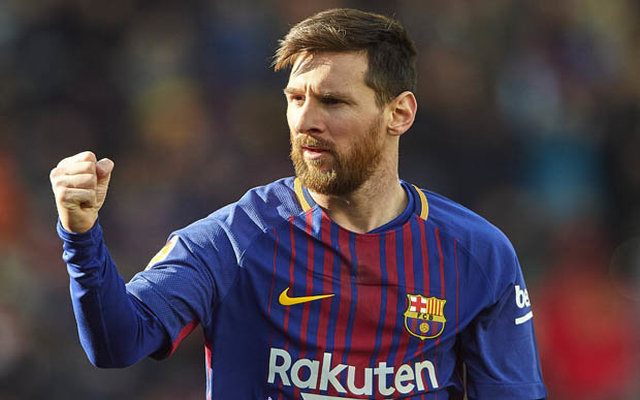 LF: Eden Hazard
It's a fourth and final Chelsea player on the left, with Eden Hazard making up part of this front four after more fine displays this season, even if the team haven't been quite at his level.
CAM: Philippe Coutinho
Signed from Liverpool in January, Philippe Coutinho has made a strong start at Barcelona and continues to look one of the very best attacking midfielders on the planet.
CF: Luis Suarez
Finally, Luis Suarez leads the line ahead of unconvincing Chelsea strike duo Alvaro Morata and Olivier Giroud, with the Uruguay international still among the most prolific forwards in the game even if he's not been at peak level this term.
Chelsea and Barcelona combined XI in full