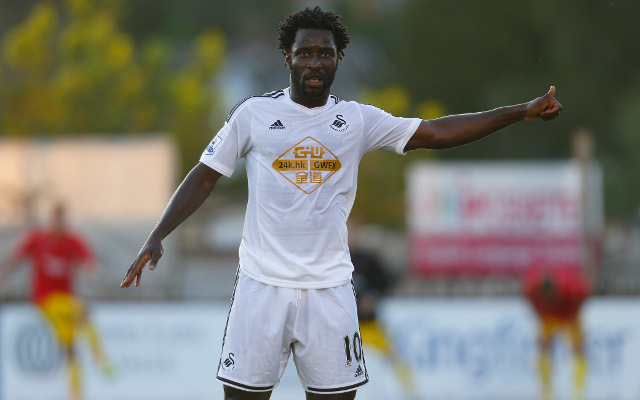 Swansea boss Gary Monk is desperate for his side to keep hold of reported Liverpool target Wilfried Bony.
The Ivorian striker has a £20m release clause, and he's interesting Arsenal and Spurs as well.
"I've said all along how important Wilfried is to us and what a good player he is. For me I can help him become an even better player this season," Monk said. 
"We saw a very good Wilfried last season but with the work ethic he has and what we're trying to do I think he can be even better this year.
"If he listens to what we're telling him – and he does, because he's a great guy and a great person to work with – you'll see a better Bony."