Arsenal forward Lukas Podolski is a bit weird!
The super sub posts some pretty odd stuff on Instagram.
His latest upload was no exception. The German international shared a picture of Kim Kardashian with her bottom out.
The image, which you can see below, had been photoshopped so that the reality TV star was wearing one of Poldi's trademark hats.
A tattoo of 'Poldi Dog' was also superimposed onto her back.
SEE ALSO:
Arsenal Join Manchester United In Chasing £10m Championship Starlet.
Ten Shocking Photos Of Drunk Footballers.
Ten Premier League Stars Who Could Make It In WWE: Arsenal Diva, Chelsea Beast & Ex Liverpool Giant All Feature.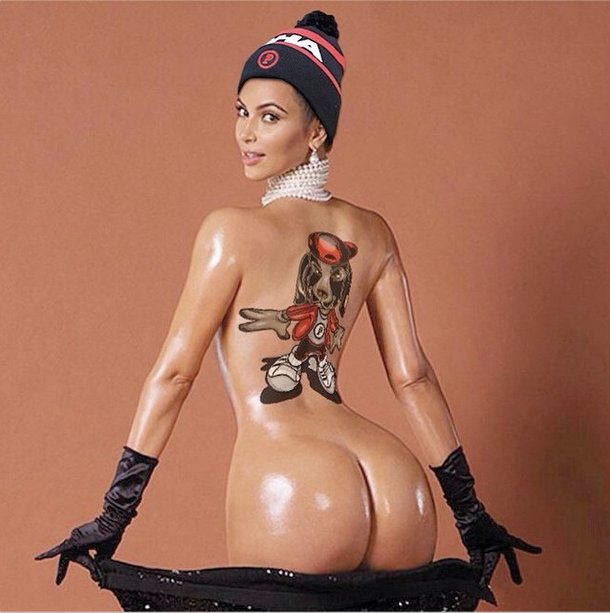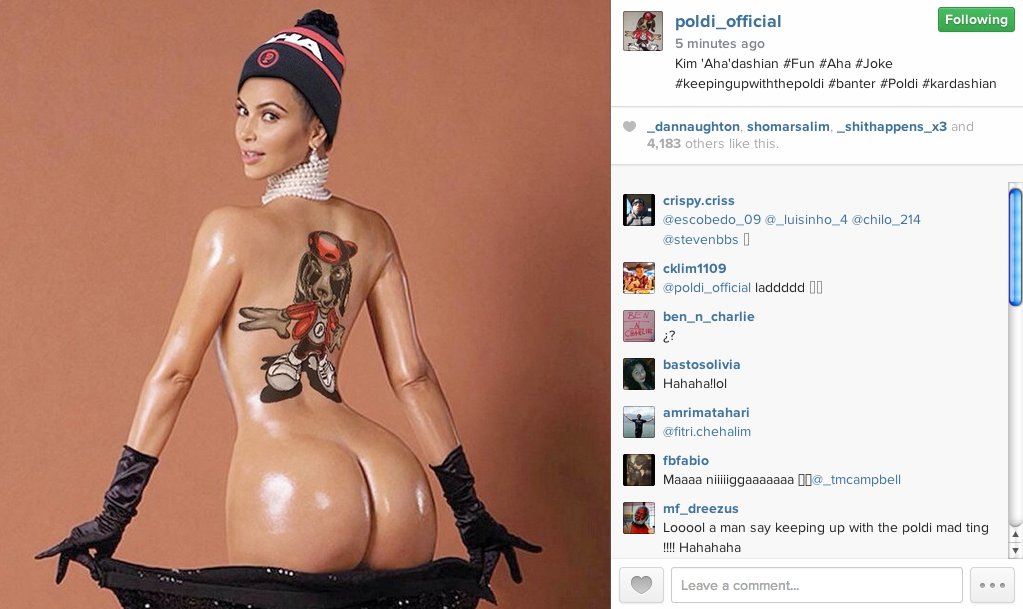 SEE MORE:
(Image) Finally… Proof That Serena Williams Is Superhuman!
World's Top 50 Hottest Sportswomen.
Instagram WAGs: 29 Stunners You Must Follow.