One smart Arsenal fan worked out a way of recycling his old Cesc Fabregas shirt, removing some letters from the Chelsea midfielder's name to make it appropriate to one of the club's current stars!
SEE ALSO:
Chelsea v Manchester United live streaming
Top 20 underrated players in history: Divisive Manchester United ace 1st, plus forgotten Arsenal star
Arsenal transfer rumours
In an ingenius move, this Gunners supporter left just the letters 'B', 'F', and 'G' remaining, in reference to a nickname supporters give to the club's German centre-back Per Mertesacker, who also wears Fabregas' old number four shirt at the Emirates Stadium.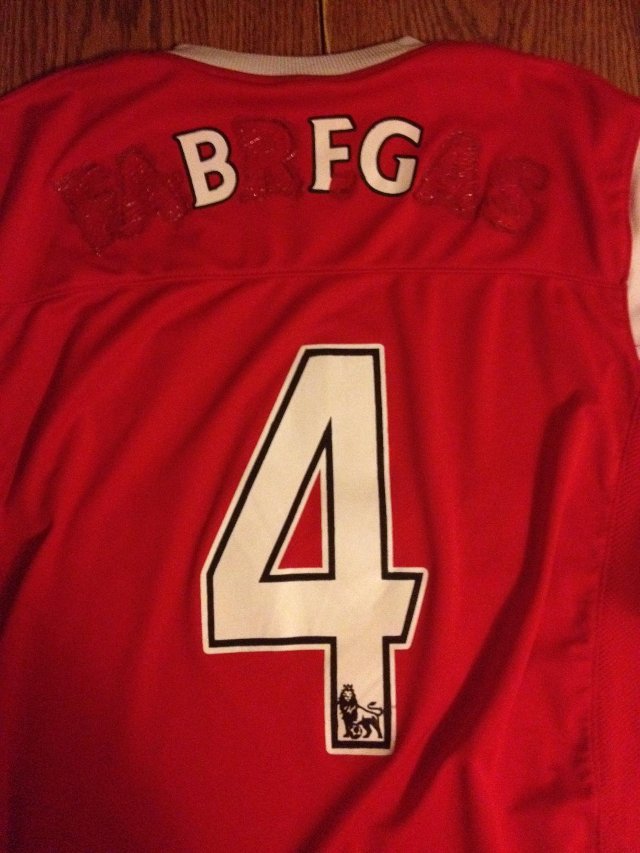 Fabregas left Arsenal for Barcelona in 2011, the same season Mertesacker then joined the north London club, and the Spanish international is now back in the Premier League with rivals Chelsea this term.
Fabregas' move to one of Arsenal's biggest rivals left a sour taste in the mouths of many supporters, with the 27-year-old now likely to win his first Premier League title with the Blues as they enjoy a fairly comfortable lead at the top of the table with just seven games to go, though they do still have to travel to the Emirates in their remaining fixtures.