Arsenal predicted line up for Community Shield.
An Arsenal predicted line up for this weekend's Community Shield clash against Chelsea at Wembley, with Petr Cech making his debut against his old club the main talking point…
GK: Petr Cech
In his first competitive game for Arsenal, Petr Cech faces his old club Chelsea in what will no doubt be an emotional experience for him this weekend.
DR: Hector Bellerin
Likely to be first choice at right-back this season, Spanish starlet Hector Bellerin should be in the starting lineup for this big clash at Wembley.
DL: Kieran Gibbs
Competing with Nacho Monreal for the left-back slot, Kieran Gibbs may get the nod over the Spaniard here in one last attempt to win over Arsene Wenger before the start of the Premier League next week.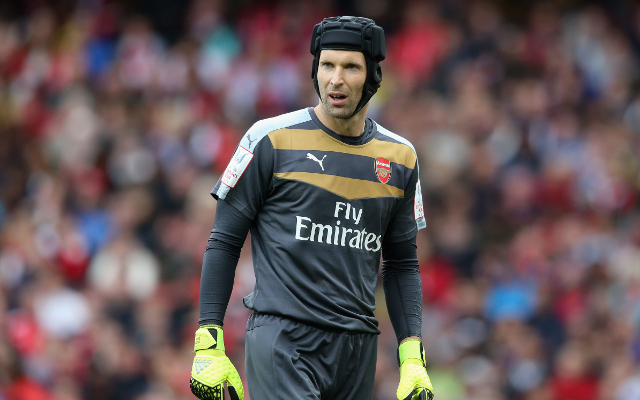 SEE ALSO:
Chelsea 7-4 Arsenal: Combined XI sees Blues dominate ahead of Community Shield, with Sanchez & Hazard in attack
Photo gallery: Every Premier League manager in his playing days, with HILARIOUS Man Utd, Chelsea & Liverpool bosses
Fifa 16 young players set for a ratings increase, including Pogba!