Matchweek 25 in the 2016-17 Premier League sees Tottenham Hotspur visit Liverpool where they must end a nine-game winless streak in order to keep pressure on leaders Chelsea, who visit Burnley a day later.
Spurs have a truly dreadful recent record against Liverpool, who have won the last nine meetings 22-7 on aggregate.
We think Liverpool will beat Spurs again.
SEE MORE: Five reasons Liverpool will beat Tottenham Hotspur at Anfield on Saturday
And two of Britain's most prolific tipsters can't see Spurs winning on Merseyside either, with Sky Sports pundit Paul Merson and BBC Sport's Mark Lawrenson both going for a 1-1 draw at Anfield.
Merson and Lawro have predicted the results of all 10 of this weekend's fixtures, including Monday Night Football which sees Manchester City travel to Bournemouth.
CaughtOffside have also put our money where our mouth is. And if this accumulator comes off, it'll be free drinks for all of you!
Our most out-there punt is arguably on Burnley to hold Chelsea to a draw, but the Clarets have been incredible at Turf Moor this season.
Burnley have won nine of their 13 home games since returning to the Premier League and should feel under no pressure, starting the weekend nine points clear of the drop zone.
We also fancy Crystal Palace to bounce back from their 4-0 home defeat to Sunderland with a win. We don't have stats to back this one up, just a feeling that Big Sam will have fired a rocket up his players last week and that this may lead to fireworks at Stoke.
Premier League matchweek 25 predictions
Arsenal v Hull
Lawro: 2-0
Merson: 3-0
COS: 2-1
Man Utd v Watford
Lawro: 2-0
Merson: 3-0
COS: 2-0
Middlesbrough v Everton
Lawro: 1-1
Merson: 1-3
COS: 1-3
Stoke City v Crystal Palace
Lawro: 2-1
Merson: 2-1
COS: 1-3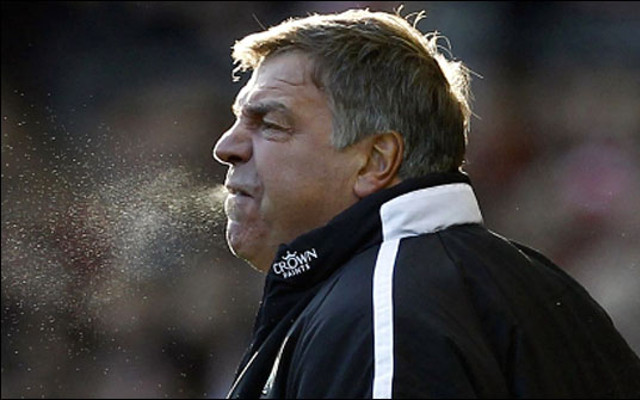 Sunderland v Southampton
Lawro: 1-0
Merson: 2-0
COS: 1-1
West Ham v West Brom
Lawro: 1-1
Merson: 1-1
COS: 1-2
Liverpool v Tottenham
Lawro: 1-1
Merson: 1-1
COS: 3-1
Burnley v Chelsea
Lawro: 0-2
Merson: 1-3
COS: 1-1
Swansea v Leicester
Lawro: 1-1
Merson: 2-1
COS: 2-2
Bournemouth v Man City
Lawro: 0-2
Merson: 1-3
COS: 1-4