Former Arsenal defender Martin Keown has identified Liverpool centre-back Dejan Lovren as a key component to the club's success in the Champions League this season due to his desire in the big games.
The Croatia international has certainly not been without his critics during his time at Anfield, and things looked really bleak for him earlier this season when the Reds were struggling defensively.
MORE: Liverpool vs Bournemouth stream, preview, odds, team news and kick-off time
However, everyone at Liverpool is on a real high at the moment as the club await tomorrow's Champions League semi-final draw, with Lovren proving solid in both legs against Manchester City in the quarter-finals.
Despite being hauled off by Jurgen Klopp in the 4-1 defeat against Tottenham earlier this season, Lovren now looks a hugely improved player with more confidence alongside new defensive partner Virgil van Dijk.
Keown believes that, while Van Dijk's arrival has played a part, credit must also go to Lovren for improving and for always seeming to find that bit extra for Liverpool when it matters most.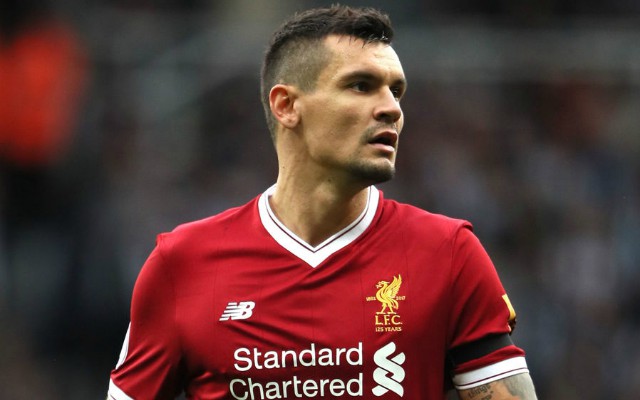 'Playing alongside Virgil van Dijk has doubtlessly helped: Van Dijk is an excellent communicator and organiser, and having a partner like that is always going to take the pressure off you and make sure you are focused. But we need to give credit to the desire of Lovren,' Keown told the Daily Mail.
'He always looks fired up in these big games, and that pressure gives him focus. When he doesn't sense danger, he seems to relax and he can be caught out. Some defenders look smooth and composed on the front foot, but crumble under pressure: Lovren is the opposite, and that bodes well for Liverpool's Champions League hopes.'