£16m to bring the Old Trafford bit-part player to the Emirates Stadium?
Check in to Arsenal vs Manchester City
Arsenal needed a striker. Hell they needed a striker before Olivier Giroud fractured his foot and ruled himself out of action until 2015, however is Danny Welbeck the signing Gunners fans wanted? Probably not. Is he the right man for the job?
Read more Arsenal transfer news.
No one in the world will argue that the 23 year old is a world-class talent and some may question the wisdom of forking out £16m for a striker who's strike rate makes Nicklas Bendtner look like a goal machine but the key point is that Welbeck is steadily improving and certainly arrives at the Emirates Stadium in the best form of his career.
Welbeck racked up nine Premier League goals in 25 appearances last term, of which ten were from the bench though a closer look illustrates that the former Man United forward didn't net against any top notch defences, bar a consolation goal at home to Tottenham.
One has to imagine that Wenger did have other targets in mind and that Welbeck was not his first choice option when it came to reinforcing the Emirates Stadium attack.
Chelsea snapped up Loic Remy from QPR and Wenger must surely have deemed the French international a move viable alternative to Welbeck but perhaps could not convince the QPR man to move to the north London outfit.
Welbeck is perhaps more versatile than Remy and can be used in a wide attacking role but then Arsenal have plenty of options in that regard with the likes of Theo Walcott, Lukas Podolski, Alexis Sanchez, Santi Cazorla and Mesut Ozil to name just five and as such you'd have thought the French boss would be more geared to signing an out and out central striking weapon.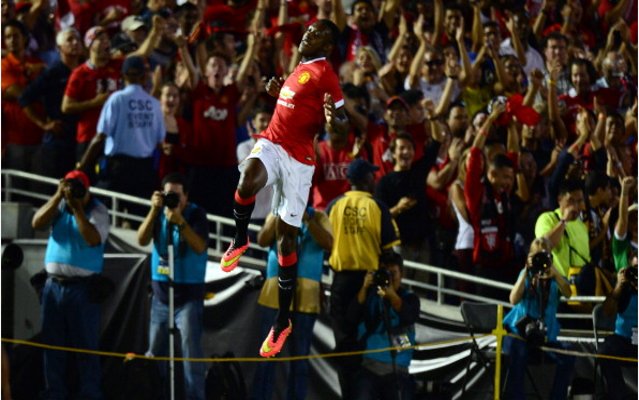 The key is that with Welbeck there is certainly something to work with, a sense that the England international has the raw potential to be a far more consistent performer and Wenger may feel he is the man to get the most out of the player.
It no doubt became abundantly clear with Yaya Sanogo's inept display at Leicester City that the young Frenchman was not ready to fill a starting role on a regular basis and the same might be said of Joel Campbell, this making the need to make a deadline day capture all the more pressing and time will tell if Welbeck proves a sensible bit of business o an act of desperation on the part of the Arsenal boss.
SEE ALSO: best Premier League players 2014/15