It looks like Arsenal could be pairing prized signing Granit Xhaka with another star midfielder: Bayern Munich star Mario Gotze.
According to FOX Sports, Arsenal are ready to make a £27 million bid for Gotze after abandoning their pursuit of assist-wizard Henrikh Mkhitaryan.
Bayern Munich have allegedly made it clear to Gotze that he has very little chance of getting a spot on the starting XI back, but the German attacker remained determined to stay at Allianz Arena.
In the 2015-16 Bayern Munich campaign, Gotze was used much more sparingly than his previous campaigns and his production suffered mightily.
He made just 14 Bundesliga appearances and 21 in all competitions while scoring his fewest goals since his 2009-10 debut for Borussia Dortmund.
Gotze scored the game-winning goal in the 2014 FIFA World Cup Final against Argentina.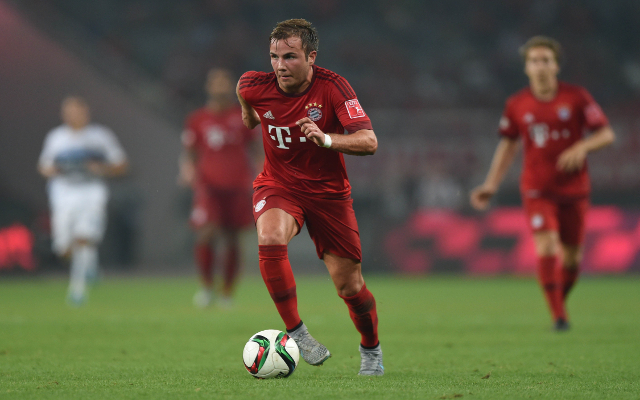 Follow @jtmlovessports on Twitter
SEE MORE:
French Tottenham star to break manager's record at Euro 2016 this Sunday
Euro 2016: Roy Hodgson's tinkering splits opinion as England prepare for Slovakia
Euro 2016 star makes condom joke after new Arsenal signing is involved in embarrassing malfunction