Arsenal right-back Hector Bellerin is the latest Gunners star linked with a transfer
Juventus are said to have contacted the Spaniard over a move to Turin
Bellerin is being eyed to replace Dani Alves in Massimiliano Allegri's side
Arsenal right-back Hector Bellerin is a reported transfer target for Juventus, who are said to have approached the Spain international over a move to Turin.
Massimiliano Allegri is seemingly in the hunt for a top class replacement for Dani Alves, who left Juve for Paris Saint-Germain at the end of last season, leaving a gaping hole on the right-hand side of the club's defence.
According to Tuttomercatoweb, Juventus have made contact with Bellerin's entourage over a possible transfer, though it seems little progress has been made over a deal.
Bellerin, 22, is regarded as one of Arsenal's most important players and one of the top young defenders in Europe at the moment after a superb rise at the Emirates Stadium in the last few seasons.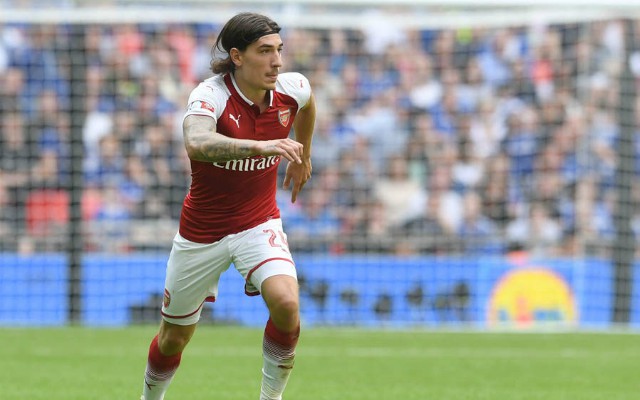 Poached at a young age from Barcelona, Bellerin has worked his way up from Arsenal's youth teams to the senior side, becoming a regular in the 2014/15 season.
The Telegraph reported that Barca were keen to re-sign him in the summer, only for the Gunners to send a strongly-worded letter warning them away.
Still, Arsenal may have to fight to keep him again if reports of Juventus' interest are to be believed.