Manchester City achieved another superb record with victory at Newcastle
Pep Guardiola's side have now won 11 away league matches in a row
Chelsea last managed this feat back in the 2008/09 season
Manchester City have gone level with Chelsea after securing eleven away wins in a row in the Premier League after victory against Newcastle last night.
Raheem Sterling struck the winner for Pep Guardiola's side as they went 15 points clear with their 18th league win in a row overall.
City already hold the record for most consecutive top flight wins in English football history after eclipsing Arsenal's previous record of 14 earlier this season, and they keep on extending it with every game at the moment.
As well as that, City have now won their last eleven on the road, starting with a 5-0 win at Watford on the final day of last season.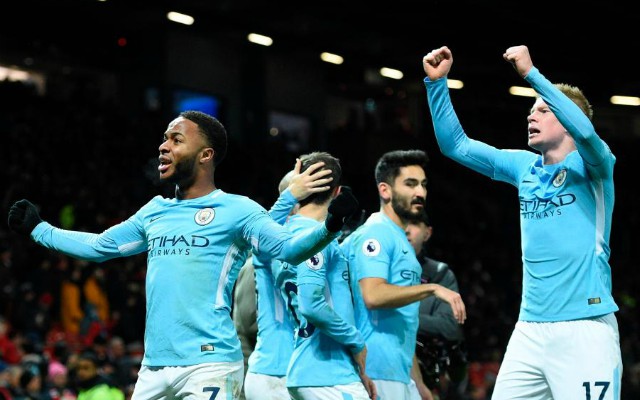 Chelsea last managed this with games at the end of 2007/08 and the start of 2008/09, before their run came to an end with a 0-0 draw against Everton at Goodison Park.
City can break Chelsea's record as they travel to Crystal Palace next in the Premier League, and there seems to be no end to the history Guardiola can make in England this season.
City's eleven away wins in full:
Watford 0-5 Man City
Brighton 0-2 Man City
Bournemouth 1-2 Man City
Watford 0-6 Man City
Chelsea 0-1 Man City
West Brom 2-3 Man City
Leicester 0-2 Man City
Huddersfield 1-2 Man City
Man Utd 1-2 Man City
Swansea 0-4 Man City
Newcastle 0-1 Man City
(Stat via the Metro)