Chelsea are more keen than Arsenal on the transfer of Wilfried Zaha
The Gunners could do with a replacement for Alexis Sanchez
Zaha is on their radar after his fine form for Crystal Palace this season
The likes of Chelsea and Manchester City may currently be ahead of Arsenal in a potential transfer battle for Crystal Palace winger Wilfried Zaha, according to reports.
The Gunners have been linked with Zaha in recent times and the Daily Mirror claim there is some interest in him, though it is perhaps not as strong as interest from Chelsea and City.
The Ivory Coast international has been in fine form for Palace in recent times and could make an ideal Alexis Sanchez replacement, with the Mirror also reporting that Arsenal could now be more open to listening to offers for the Chile international.
Sanchez is out of contract at the end of the season and his dip in form this term may have persuaded the north Londoners to accept as little as £25million for him this winter, according to the Mirror.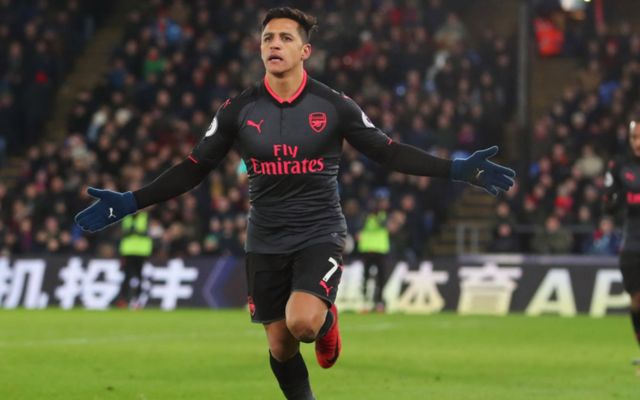 Still, it seems a move for Zaha may not currently be on the table for Arsene Wenger's side, in a move that could anger the club's long-suffering fans.
Many star players have left the Emirates Stadium without replacements in recent years, with that policy leading Arsenal to under-achieve in big competitions for much of the last decade.
Wenger hasn't guided Arsenal to the Premier League title since 2003/04, and has reached just one Champions League final with the club in 2005/06.
The Mirror claim Zaha may be unlikely to move in January anyway, but it seems a switch to Chelsea or City would be more likely than to Arsenal for the moment.