Jurgen Klopp didn't seem keen to discuss the Emre Can transfer situation
Liverpool risk losing the midfielder on a free at the end of the season
Juventus have been strongly linked with Can as he nears the end of his contract
Liverpool manager Jurgen Klopp made a strange and surprising claim about the future of Emre Can last night amid transfer links with Juventus.
The Reds midfielder is heading towards the end of his contract at Anfield and can walk away on a free transfer at the end of the season, with Juve recently confirming they were in talks to bring him to Turin.
'We are in optimum position to achieve all the objectives we have set out,' Juventus chief Beppe Marotta was recently quoted in the Daily Mail. 'Talks are well underway with Emre Can, but the negotiations are not at all concluded.'
It seems Liverpool are facing a losing battle over Can, which is surely very bad news after already losing another star player in the form of Philippe Coutinho to Barcelona this month.
Can was in fine form for Liverpool last night as he scored in their win over Huddersfield, and Klopp was asked about the player's future after the game.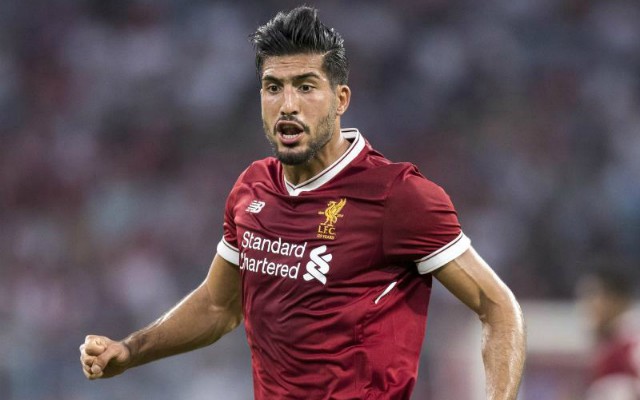 Surprisingly, however, the German tactician didn't seem too bothered about whether or not the 24-year-old stayed, as he claimed it didn't matter as long as he played like this.
It may be that Klopp simply didn't want to give too much away on Can's future, but fans will not exactly be impressed by this mentality as they'll want their manager doing everything possible to keep their biggest names.
'As long as he (Can) plays like this it doesn't matter,' Klopp was quoted in the Metro.
'He was not too good in the last game so I had a choice of which player should stay on the pitch, but he paid me back which is nice.
'Sometimes you want to sell a player or buy a player… but as long as people behave like Emre now and delivers, then everything is fine.'