Manchester United boss Jose Mourinho appeared to aim a dig at Pep Guardiola
The Portuguese is known for his rivalry with the Manchester City manager
Mourinho made a point of referencing his side's dignity in defeat to Bristol City earlier in the season
Manchester United manager Jose Mourinho has made a not-so-subtle dig at Manchester City boss Pep Guardiola over his behaviour in his side's defeat to Wigan this week.
Guardiola's men were the victims of a major FA Cup upset as they lost 1-0 to League One outfit Wigan on Monday evening, ending what looked a genuine shot at the quadruple this season.
United have also been at the wrong end of a giant killing this season when they were beaten by Bristol City in the Carabao Cup, though it's fair to say one manager took defeat far worse than the other.
Guardiola was seen arguing with opposite number Paul Cook during the Wigan game, while his players were also involved in something of a bust-up at the end as fans invaded the pitch.
It was all rather unsavoury, and it clearly didn't escape Mourinho's attention as he made reference to his own side's dignity in defeat when they suffered the humiliation of losing to Bristol earlier in the season.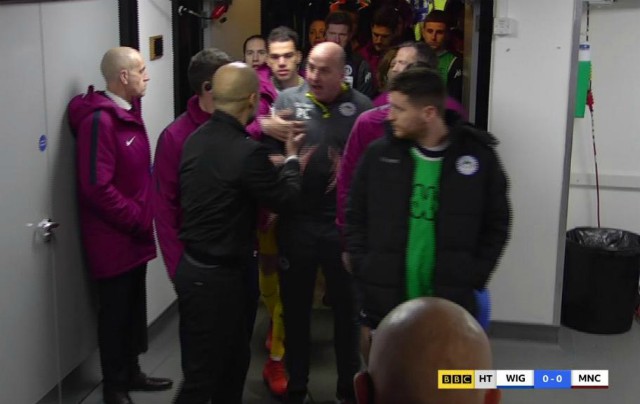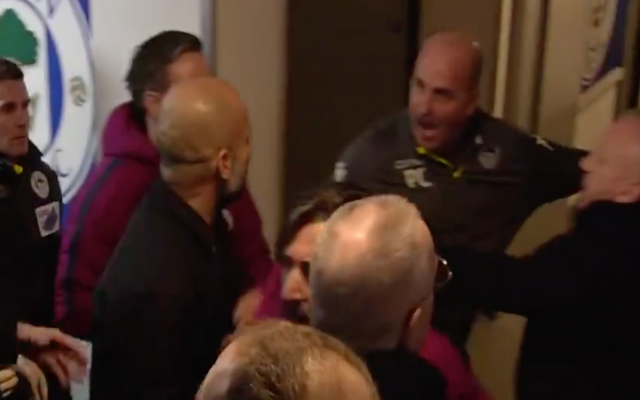 The Portuguese is known for his mind games and for using the press as a way to get his points across, so it seems pretty clear he knew what he was getting at with this very deliberate message on dignity and behaviour – saying United's response was that of a truly big club.
'Of course, we would like to be better in the Premier League, but we are where we are,' Mourinho told BT Sport.
'In the Champions League we are alive. In the FA Cup we are alive.
'And in the Capital One Cup, after winning last season, we lost in the quarter-final but we lost like Manchester United likes to lose – with dignity, with fair play, with participation in the happiness of a giant-killer.
'So even in the Capital Cup we lost against a Championship team, I would say that as a Manchester United manager that way of behaving as a big team, even in defeat we were a big team.'