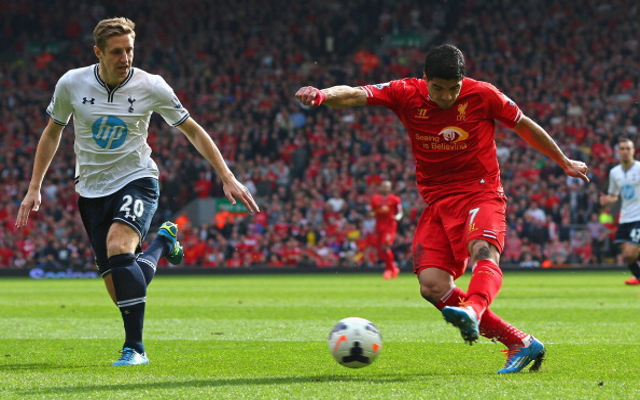 RW) Thierry Henry (Team Gerrard) vs Dirk Kuyt (Team Carragher)
The iconic former Arsenal striker recently retired from professional football, while ex-Dutch international Kuyt is also in his twilight years. With that in mind, there's little to choose between these two.
Henry: 7/10 Kuyt: 7/10
LW) Luis Suarez (Team Gerrard) vs Craig Bellamy (Team Carragher)
There are few better players in the world right now than Luis Suarez, and he'll be up against the former Reds player who retired at the end of last season. Good luck Craig…
Suarez: 10/10 Bellamy: 5/10
ST) Fernando Torres (Team Gerrard) vs Didier Drogba (Team Carragher)
Another former favourite at Anfield, Torres will lead the line for Gerrard's side. Carragher will have Chelsea star Drogba leading the line for him, with the two veterans both looking to find the net.
Torres: 7/10 Drogba: 6/10