With the news that Theo Walcott has signed a new contract with Arsenal, as confirmed yesterday via the club's official website, here's a look at why the England winger continues to be one of the most divisive players at the Emirates Stadium.
A quick look around fans' reaction on Twitter tells the whole story, with some delighted at the news that he's surely now staying at the club for the long run, while others question the logic in paying so much money for a relatively unreliable player, with rumours that his new deal is worth £140,000 per week, according to talkSPORT, who also detail the mixed reaction from Gunners supporters.
Great news Walcott has signed a new deal but I'm sorry 140k a week is ridiculous.

— RosickyBaller (@RosickyBaller) July 31, 2015
Is it right #Walcott was getting slated on here yesterday for 'signing a new contract'??? I swear some of our fans are a bit bizarre — Christopher Jones (@quatermass_pitt) August 1, 2015
So, why does Walcott divide opinion, even among his own fans, to such a great extent? Here's a look at four reasons he's both loved and hated as a footballer…
1) Positive: Blistering pace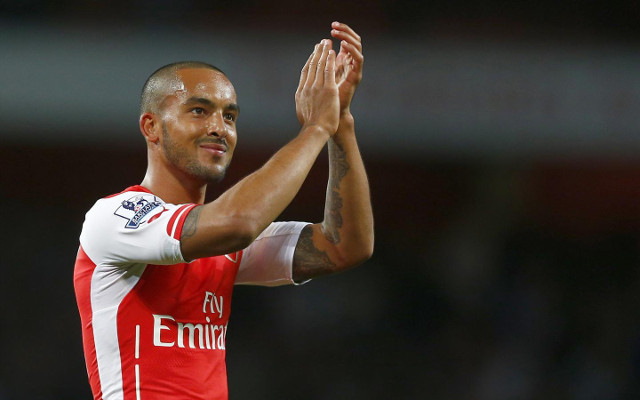 One of the fastest players in the Premier League, Walcott's pace gives him a real edge in this Arsenal team. Not only is it an obvious strength against tired defenders, or indeed most opposition players, he is one of the few out-and-out wide-players in the team's midfield, with others like Santi Cazorla and Mesut Ozil preferring to link up the play from deep instead of making runs of the ball. Time and time again, Walcott's more direct approach has opened teams up and made the Gunners look more dangerous, so it's clear this asset, though basic in itself, is potentially very important to how they play.
SEE ALSO:
Walcott contract: 10 players you won't BELIEVE earn less than the Arsenal sicknote, including Man Utd's best player
FIFA 16: Arsenal players set for a ratings increase, including Sanchez, Ozil & young duo
Arsenal transfer news