Based on his ropey Chris Kamara impression, we know Alberto Moreno's English isn't great.
But if he has been reading the newspapers and transfer blogs over the summer, he will have seen Liverpool linked with a plethora of left-backs supposedly in line to replace him at Anfield.
Yet the Spaniard is clearly not just going to stand aside for whichever left-back Liverpool eventually land on. The caption to his latest Instagram upload is a strong message on his future.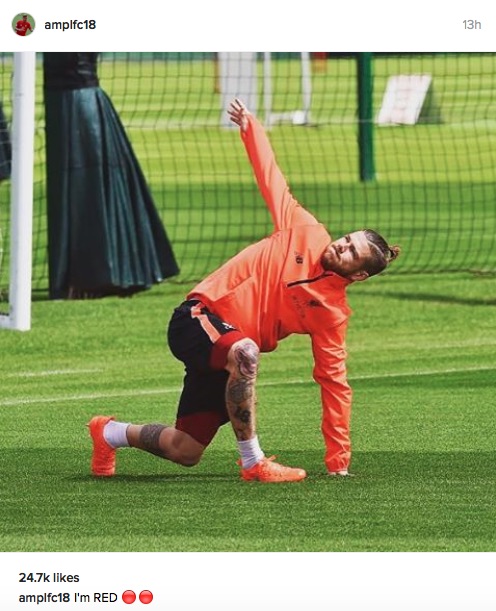 You can knock his defending, but you have to admire his courage. Moreno has copped a lot of stick for his performances, and could easily tuck his tail between his legs and go back to La Liga.
But the 23-year-old is obviously determined to fight for his place in Jurgen Klopp's lineup. Moreno insists that he's a RED – in capital letters no less. Will he still be at the close of the window?
SEE MORE:
Picture: Alberto Moreno's new haircut is as rogue as Liverpool full-back's defending!
Five left-backs who could replace Alberto Moreno at Liverpool; including three Englishmen
Premier League Sky TV fixtures: Man United most popular & 3 Liverpool blockbusters for Aug & Sept