Manchester United fans are crying out for their club to win the transfer battle for Fulham wonderkid Ryan Sessegnon this summer after his latest superb performance.
The 17-year-old has won numerous accolades for his displays in the Championship this season, and he was on fire again tonight with a goal to cap a dazzling display.
MORE: Chelsea ready to make shock decision to beat Manchester United and Tottenham to major transfer
Fulham ended up beating Millwall 3-0 to boost their promotion hopes, but it seems likely Sessegnon will be playing for a Premier League club next season anyway.
The Daily Mirror linked United as contenders for the youngster's signature recently, along with rivals Manchester City and Tottenham.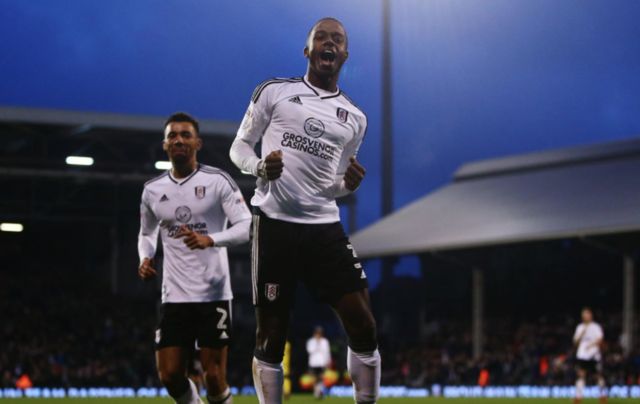 United fans are now desperate to see Sessegnon in their colours next season as they rave about him on Twitter tonight.
Jose Mourinho doesn't exactly have the best track record of handing opportunities to young players, but this teenager is surely a special case as he surely puts himself in serious contention for a World Cup place with England this summer…
Ryan sessegnon at 17 is a freak of nature. Hopefully see him in a Man Utd kit.

— Andrew Munro (@AndyMunro19) April 20, 2018
I'm sorry but if Ashley Young can consistently be a 2nd placed Premier League's leftback, then Ryan Sessegnon is ready to play for a club like Man Utd week in, week out now. Unreal talent.

— Red Devil Chronicle (@wefollowunited) April 20, 2018
I'd have this Ryan Sessegnon at united tomorrow, buy the cunt now before he's worth 50 mill

— Ryan Lee (@RyanEdwards19) April 20, 2018
Someone is going to pay big money for Ryan Sessegnon in the summer and I really hope it's United, he's one of the most talented 17 year olds I've ever seen.

— Stav (@AndyWilmot1) April 20, 2018
United need to be all over Sessegnon in summer. He's going to be a Superstar.

— Chris Povey (@Povey34) April 20, 2018
MOURINHO BUY SESSEGNON NOW!!!!

— Alex (@alexllyod92) April 20, 2018