Former Liverpool and England striker Peter Crouch has revealed a hilarious anecdote about his time at Anfield when players would have to share hotel rooms when travelling for games.
Speaking on the Peter Crouch Podcast on the BBC, the Stoke City forward explained that during his time at Liverpool, Rafael Benitez would often have players paired up based on the position they play.
That meant Crouch would find himself sharing a room with Fernando Torres or Andriy Voronin, with the latter a particularly confusing roommate to have, apparently.
The former Reds attacker sported that rather iconic Emmanuel Petit haircut – long blonde hair usually tied in a ponytail.
However, this wasn't the easiest for Crouch to deal with when sharing a room with him, as he claims he had moments when it sounds like he worried he'd had a bit too much to drink and ended up having a one-night stand with a blonde woman!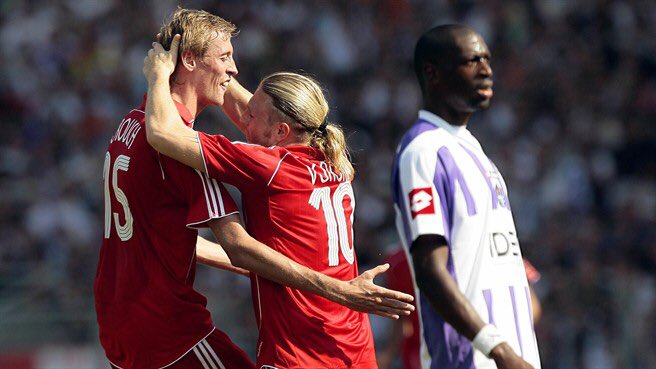 'There was times when I was roomed with Voronin, and he had long blonde hair,' Crouch said.
'And when he was turned on the side and the cover was slightly off him I was like 'what's going on here?'
'I thought I was drunk or something and woke up with somebody else.'