Sean Conlon is a busy man. The founder of the We Make Footballers project also works part time as a scout with Chelsea, and sums up his workload when he tells me about an email he received the morning after the Champions League final on May 29th.
"Even when we won the Champions League you're getting emails literally the next day being like 'Guys! Where's the best six-year-old? We can't miss out on this player!'" Conlon says. "The culture at Chelsea is that we never stand still, we always want to be better."
It's a philosophy Conlon has very much taken into his work with young footballers, largely across different areas of London. We Make Footballers have been running for 15 years now, and have 5000 players signed up to their skills school.
With footballers being signed up by club academies at an even earlier age now, Conlon wants to be a key part of their journey to a career in the Premier League, with a growing number of his players now joining top academies.
"Every year we get players signed by the top tier academies," he says. "That means we now have links with the top Premier League clubs. I'm a scout with Chelsea, I've been with them for 13 years and done some coaching with the club too. I've taken a lot of what I've done there and brought it to We Make Footballers. We're in the process now of going international as well and setting up in other countries, which is really exciting."
But Conlon's tireless approach to his job is in no way reflective of the workload he puts on the youngsters signed up to We Make Footballers. "At a younger age it's very much about getting the player to fall in love with football, that's the key," he says. "We want them doing two hours practice a day, not every kid will be up for that and not every parent will want that, so it comes down to their ambitions. What we want to do is just to get the player to love the game, to love football."
For many years English football has been behind the likes of Germany, France and Spain in terms of producing technical players, but Conlon believes his approach, which is increasingly shared by Gareth Southgate and other influential figures in the English game, means this country is now catching up, and we're seeing the rewards with skilled attacking players like Jadon Sancho and Phil Foden coming through.
"We like to let the game be the teacher, and this is something the FA have been pushing in the last seven years," he says. "The FA have gone through a lot of changes, and a lot of people might not be aware of it, but that's why our national team is now seeing the benefits of those changes, and our youth teams coming through are so strong.
"There's also been great work by the Premier League, all that investment is being pushed into academies and that's helped things. The Premier League clubs see how well Chelsea in particular are benefiting from young English players coming through, so they want to keep pumping money into making sure we have the best academies in the world. Every session we work on having 500 touches of the ball, with minimal coach intervention. Players are literally just touching the ball, getting into good habits and getting inspired. The combination of that and the connection with the academies is helping these players become all that they can be."
Conlon is certainly justified in highlighting Chelsea's success in this department in particular. For so long the Blues were more well known for splashing the cash on the biggest stars from abroad, but two homegrown youngsters in Reece James and Mason Mount started that Champions League final victory over Manchester City, with Callum Hudson-Odoi and Billy Gilmour among the substitutes.
Chelsea, Conlon says, are always innovating, and he's given fans of the west London giants reason to believe there'll be even more top talents coming up into the first-team in the near future, with one name in particular catching his eye.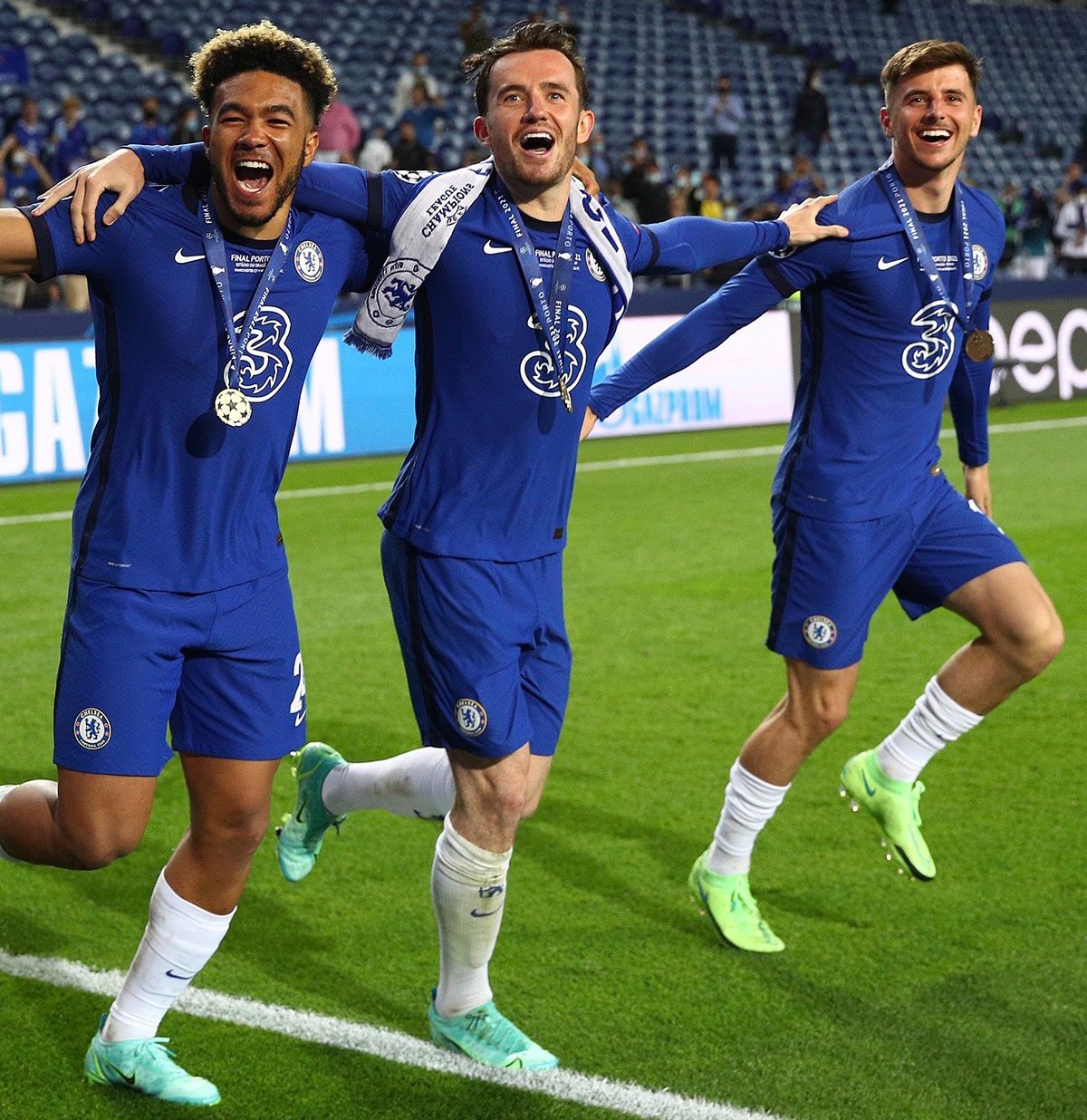 "I get to go to Cobham, and I get to see the great training that happens," he says. "Chelsea are always innovating with their academy. I see myself being involved with them because it's so good for my development.
"I've been doing this for 15 years, so some of my players are starting to get to 18 or 19. Alfie Gilchrist, he's the Chelsea Under-23s captain. He's only 18 but he could be the next John Terry, he's a really good player.
"I'm a huge fan of his. I coached him and spent a lot of time with him. I'm hoping he goes on to do big things. At 18 he's captain of the Under-23s and I think he's got great promise, though I'm potentially a bit biased!"
What is it that Chelsea are getting so right with their youth development? "I think it's a lot to do with the culture at Chelsea," he says. "They have an incredible organisation that I think in the future people will write books about, I think that highly of Chelsea's academy. It's quite regular now that we have four or five academy players starting in the first-team.
"It's a real family club, they care about everyone working at the club, the players and their families. Not every player can be a Chelsea player but they're then brought through as coaches. And players when they leave Chelsea still speak highly of the club because it was a great education for them.
"Neil Bath our academy director, he's an incredible guy. He had a vision from the start, and you can just see – it's hard to describe – but it's a cultural thing, being the best you can be, and we're asking of that of all our players and everyone who works at Chelsea."
Reece James surpassing expectations at Chelsea following surprise transfer saga
Has Chelsea's philosophy inspired Conlon's methods at We Make Footballers? "Oh yeah absolutely," he says. "We obviously don't have the resources that Chelsea have, but we still try and create the best environment we can, even if it's not a multi-million pound training complex."
Conlon still thinks there are things the English game could be doing better, however, as he explains that there's very little emphasis on teaching younger players about tactics.
Even though he understands the benefits of getting kids to enjoy the game when they first start out before learning the more complicated sides of it later, he does also feel there's room to challenge the country's young players a bit more.
"In our program it's purely fundamentals, and it's similar in academies, until the age of 7 or 8 they're not doing team shape or anything remotely tactical," he says. "We're looking at players with great athletic potential and getting them familiar with their technical work, and then when they're older they're learning more about tactical decision-making.
"That could be an area of improvement in my opinion, but we're kind of catering for the academies – we know what they want, and that'll get us maybe 20 players signed per season. We've found that works, so it's not necessarily our job to do the tactical work.
"I feel optimistic. We are producing the most technically gifted players and the most athletic players. However, we have more work to do on personality and character, as well as the tactical work.
"Some of the best English players, you look at how they've developed, there's a lot of street football, and academies are looking to recreate that, with an emphasis on ball familiarity.
"Glen Hoddle's said just get the players as comfortable on the ball as possible, and then by the time they're 12 you can start focusing on tactics and game management. That's maybe a bit extreme, I think players can be challenged tactically when they're younger, but I also see why it's good to have an emphasis on ball familiarity.
"A lot of what we do does make players enjoy attacking and makes them more skilful, and there maybe is starting to be a lack of defensive player, and pivot players as well, that's something we struggle with in this country."
Conlon points to England's defeat to Italy in the Euro 2020 final as an example of this: "In the process of developing the players, we're potentially starting to see players now who are different personality-wise to characters like Rio Ferdinand, you know, those big leaders that we saw in the old days.
"Potentially I'm just being really nostalgic, I could be wrong, but I look at Italy in the Euros and I feel they didn't have as technically gifted players as England, but they had more character than us, more personality, and a bit more understanding. That's potentially where we're falling a bit short and there's more work to be done."
Another player Conlon is a big fan of is Liverpool's Harvey Elliott, a talented young player he spent a lot of time working with from a young age. As well as possessing immense natural ability, Conlon points to the 18-year-old as one of the youngsters coming through who doesn't need to learn too much about having a strong personality as he backs him to bounce back from the disappointment of his injury this season.
"I was really involved in his journey: I was his scout, I was his coach for two years, I know his dad well. I'm really happy to see his progress," he says.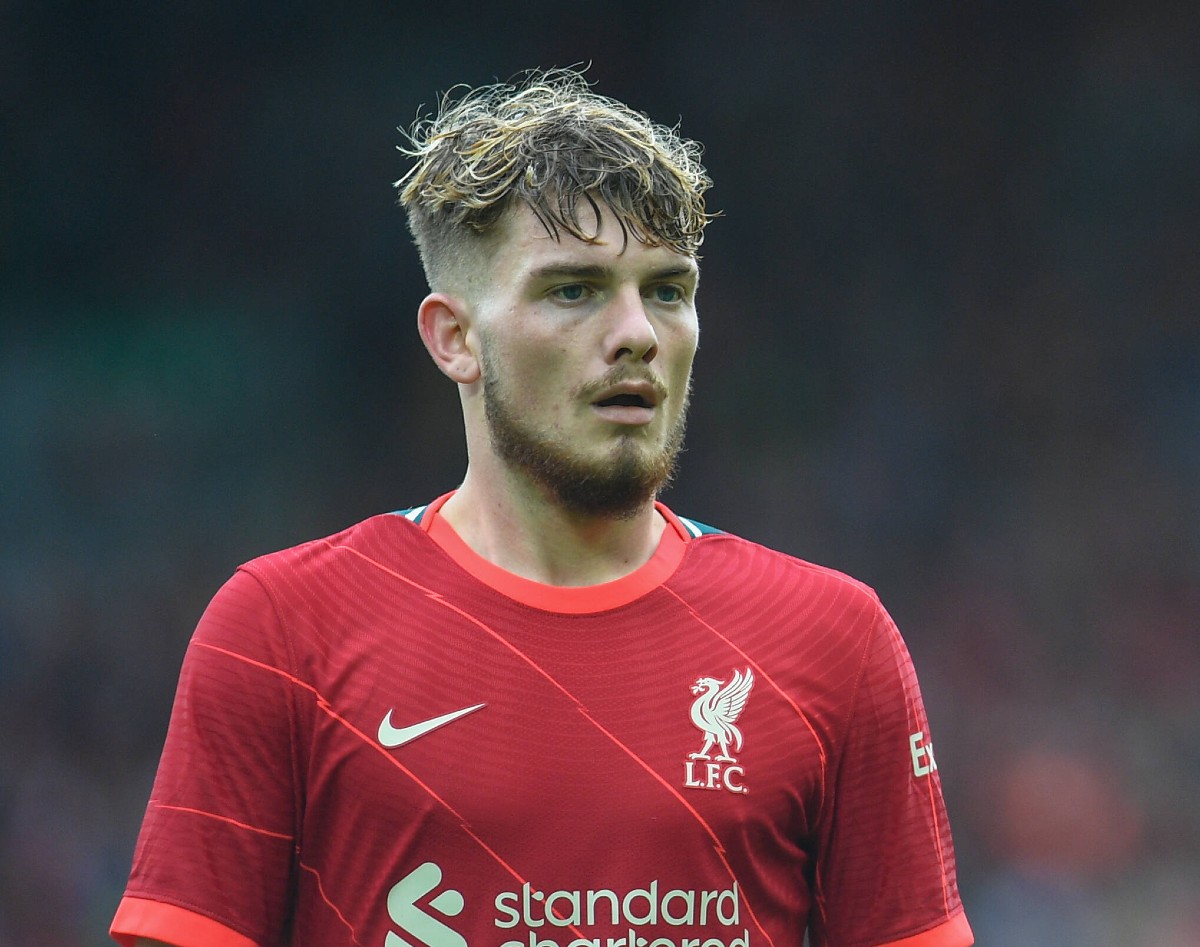 "With Harvey, I was working with QPR at that time, and I was told by a Chelsea scout that there was a top teenager in Surrey that I should look at. We arranged a game with his team and he really stood out. He was a small player in that group, because he's an April birthday, but he was so technical and so intelligent.
"I invited him to QPR and after just one training session I offered him a contract for the next two seasons. His technique and in-game intelligence was incredible, he was already playing like a little adult.
"As well as being a scout at QPR, I was a coach and I coached him twice a week for two years. It was great seeing his development, he could do 500 kick-ups at the age of eight!
"He's got huge, huge potential. With Harvey, when he was the youngest player to play in the Premier League and break Wayne Rooney's record, I was so, so happy for him. Every moment along his journey I'll always text his dad, reach out to him. I'm sure he'll come through this injury, he's really hard working and I'm sure he's going to be a star."
In terms of how far Elliott can go, Conlon seems confident the sky's the limit, saying: "At Liverpool, Klopp seems to like his connection with Salah, they look like they connect well. I think he'll play on that right-hand side and maybe he'll even go on to be Salah's replacement!"
Sean Conlon also speaks on the Project Footballer Podcast, which you can follow here.