A whole XI of Arsenal transfer targets.
Arsenal are ready to make major signings to strengthen their squad in the January transfer window, with a potential entire new eleven possibly set for the Emirates Stadium this season. Here's how Arsene Wenger could fit all of them in if he theoretically signed them all!
SEE ALSO:
Reus to Arsenal – Gunners eye Dortmund star
FIFA 2015 Player Ratings Revealed
Find out which teams celebrities support
Goalkeeper and defence: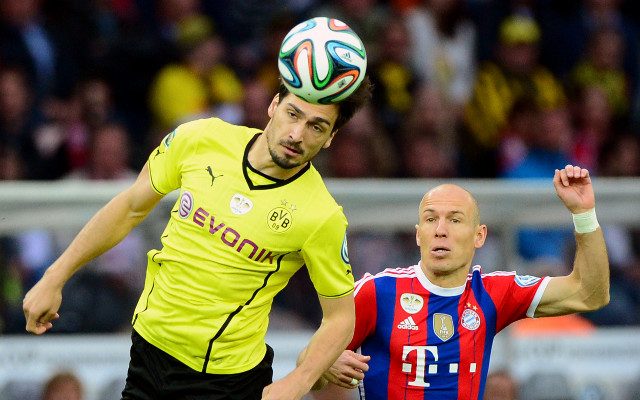 In a back three, Arsenal are looking at a number of options at centre-back, with Borussia Dortmund's £32m star Mats Hummels among the biggest names being linked with a move to north London. Aston Villa and FC Basel defenders are also on Arsene Wenger's radar, ahead of unsettled Real Madrid goalkeeper Iker Casillas.