Michael Laudrup is reportedly keen for Spurs and Denmark midfielder Christian Eriksen to join him at Real Madrid should he be appointed manager of the Spanish giants.
Don Balon are reporting that their hopes of signing either Mauricio Pochettino and Massimiliano Allegri are fading, and that Laudrup is eager to bring a player in with him should he be appointed as manager.
MORE: Blow for Real Madrid: Man Utd ace makes important statement on future
The news outlet are also stating that the former Barcelona and Real Madrid player wants Florentino Perez to sign Eriksen if he becomes manager, a signing that'll simultaneously be a big blow for Spurs and a big boost for Los Blancos.
Don Balon have reported in the past that Los Blancos are keen on signing Kane, however it seems Laudrup has his eyes on fellow Dane Eriksen instead.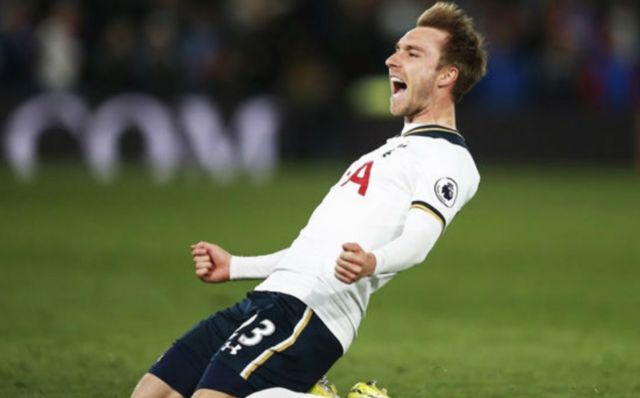 Both are among the finest players in the Premier League at the moment, but Kane perhaps seems a more obvious need for this Madrid side due to the dip in form suffered by Karim Benzema last season, with the England international a clear upgrade up front, having scored 41 goals to the Frenchman's 12 in all competitions.
Still, Eriksen has become one of the north London sides' best players since his arrival from Dutch giants Ajax in the summer of 2013, with the Dane becoming a pivotal part of Pochettino's side.
The midfielder has managed to clock up a total of 56 goals and 69 assists in 226 appearances for Spurs since his arrival, a record that should be considering good when you realise he's sharing the goals with players such as Kane and Dele Alli.
If Laudrup is appointed as Madrid's new boss, it'll be interesting to see if the Spanish giants manage to lure Eriksen away from Spurs.