Former Premier League and England star Paul Gascoigne has tweeted some emotional statements in response to a report of a sexual assault charge against him.
According to the Guardian and several other sources, the 51-year-old is due to appear in court over an alleged incident that took place on a train.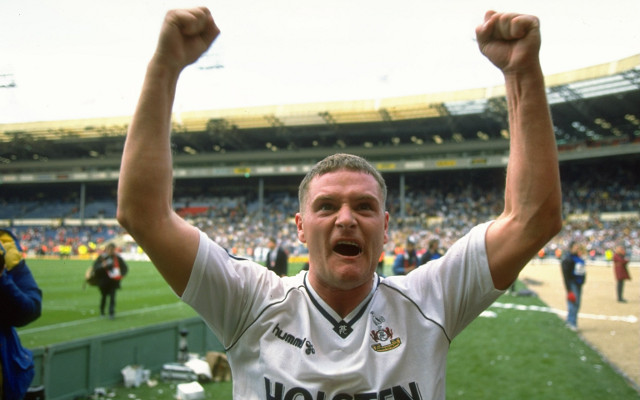 The report states Gascoigne has been charged with assaulting a woman on board the train, for which he was arrested back in August.
The troubled former football star has been known for various off-the-field problems throughout his playing career and afterwards, despite also being fondly remembered for being one of the most talented players of his generation.
Gazza, as he is affectionately known, now faces very serious allegations here, though he seems to have strongly denied any wrongdoing with some emotional tweets from his official Twitter account.
my niece&nephew who were hospitalised because they were called fat at school &refused2eat,I was called fat ? it's ok I'm just sad about it as I respect all women I've a MAM2sisters2nieces a daughter so why assault x just so pleased that everyone I know they no it not true ??

— Paul Gascoigne (@Paul_Gascoigne8) November 19, 2018
Report says I was in Durham ha no they came to my place in Newcastle&said they want a chat to help my case yeh right got questioned? Asked do I need a lawyer,then asked for a selfie&do I miss football ? it's ok i suppose there only doing there job but deep inside I'm hurting ?x

— Paul Gascoigne (@Paul_Gascoigne8) November 19, 2018
Ok I'm crying my eyes out last tweet I will fucking guarantee YOU'S I DO NOT ACCUSE ABUSE OR USE WOMEN IVE SOOOO MUCH RESPECT FOR WOMEN AND MYSELF X BIG HUGS FROM GAZZA OH INFACT I BETTER NOT SAY THAT ?? ???x

— Paul Gascoigne (@Paul_Gascoigne8) November 19, 2018
It remains to be seen how this whole saga will pan out, with a court date set for the 11th of December this year, according to the Guardian.